I finally got around to planting. (I know, I know! I'm sooooo late!) The littles loved getting their hands dirty, but they didn't have much patience with the tiny seeds. But it was totally fun recognizing seeds we often eat - like cucumber and tomatoes. It was also quite amazing to see broccoli, cauliflower and onion seeds - I'd never seen them before! I know, how out of touch are we with our own food, right? Opening each seed packet was like Christmas - what would we find inside? I followed all the varied instructions while Michael hung my "planting light" over a table in the laundry room. It's a south-facing room (makes it nice and warm, with lots of sun - which the elder bugs love. *shudder* I hate those things, they crawl all over the inside of my laundry room windows!)

Zoe helped me plant, Dmitri helped Daddy "build stuff" and in the end, this is what we had: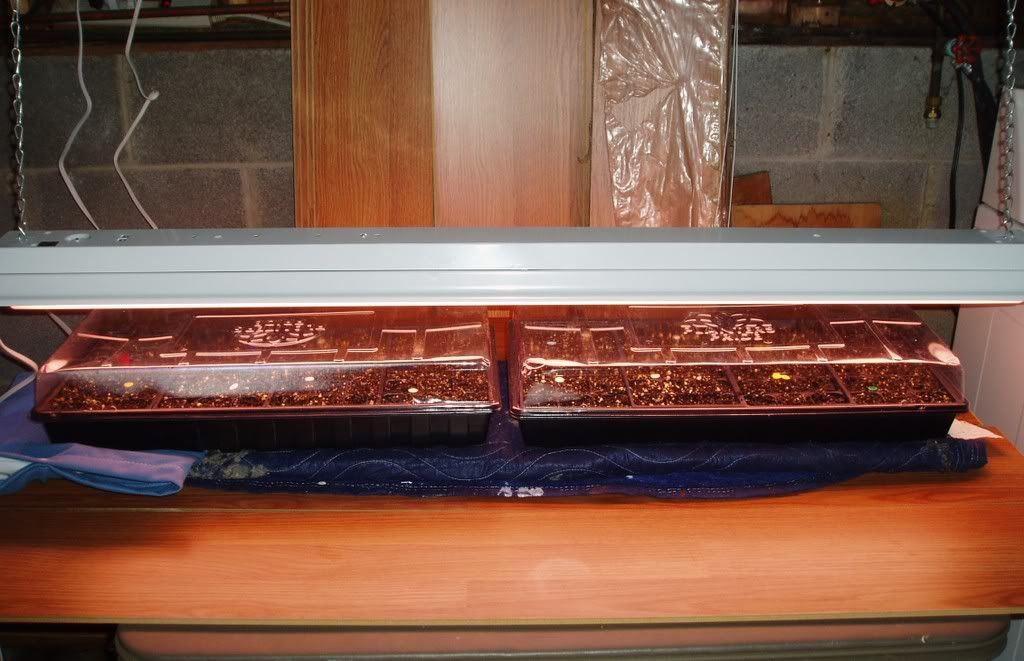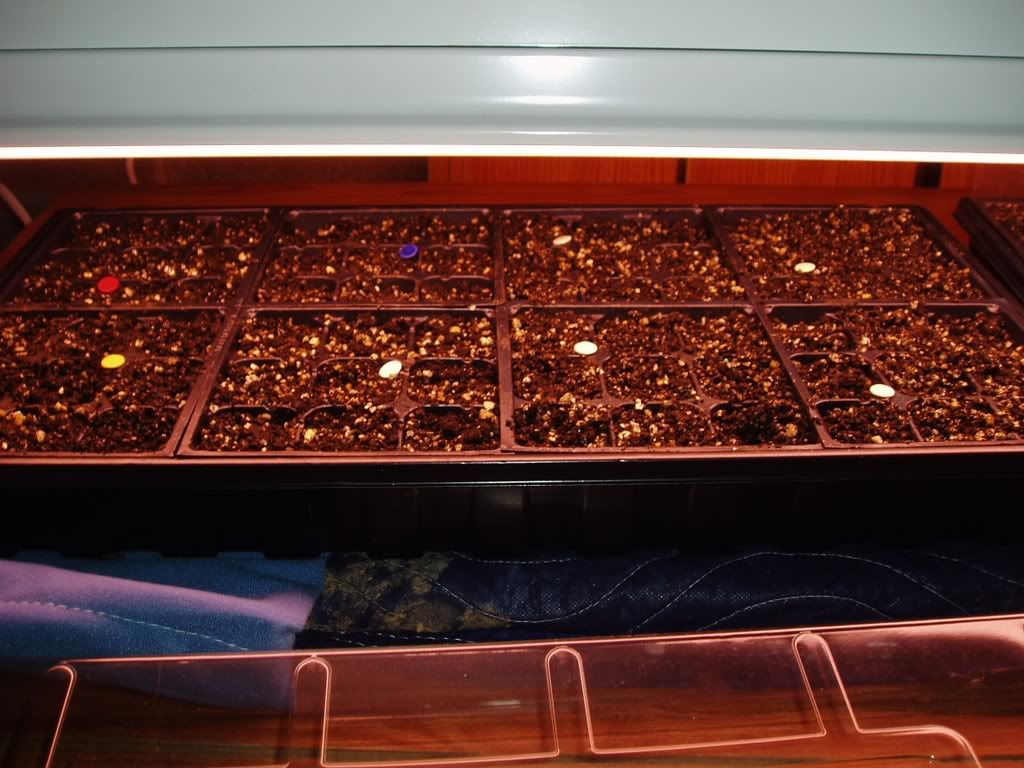 How exciting! That was Sunday, and now, three days later, we have babies!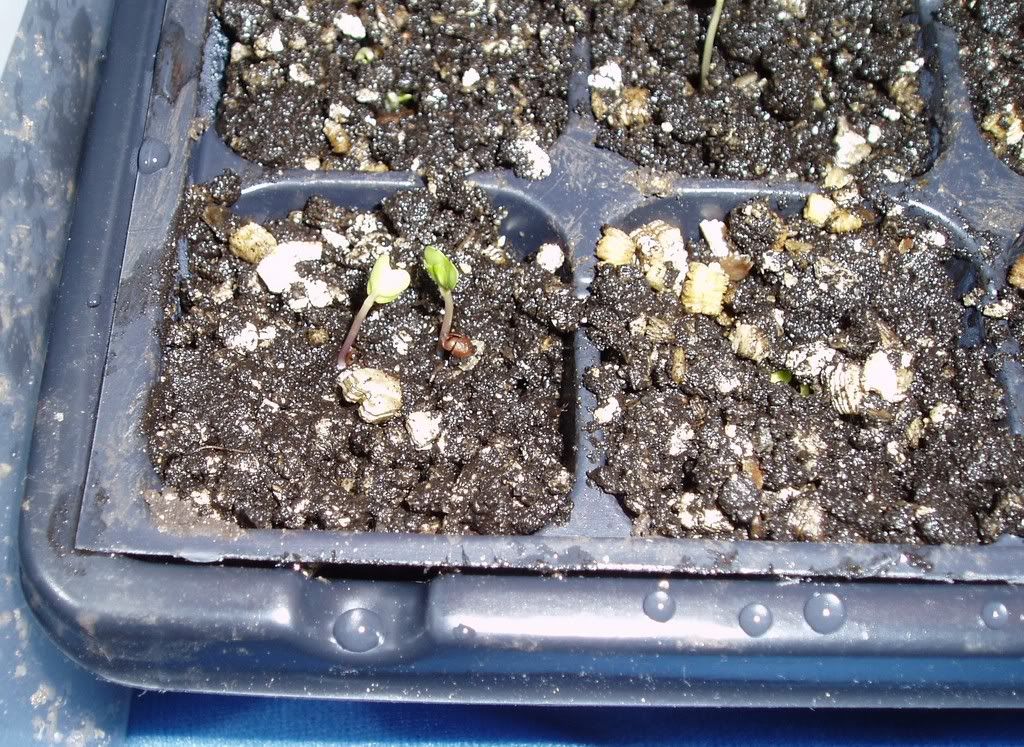 I put a heating pad under my peppers (these are peppers - and in case you were wondering, those are tacks. I didn't have labels, so I color-coded everything!) and it seems the heat was just right, and they've started to germinate. This whole seed-dirt-water-light thing... it actually works!Who knew!?