The local hardware store had a visit from Santa, so I took the littles to see him. I figured it would be less crowded than the mall. Hm. Maybe... not!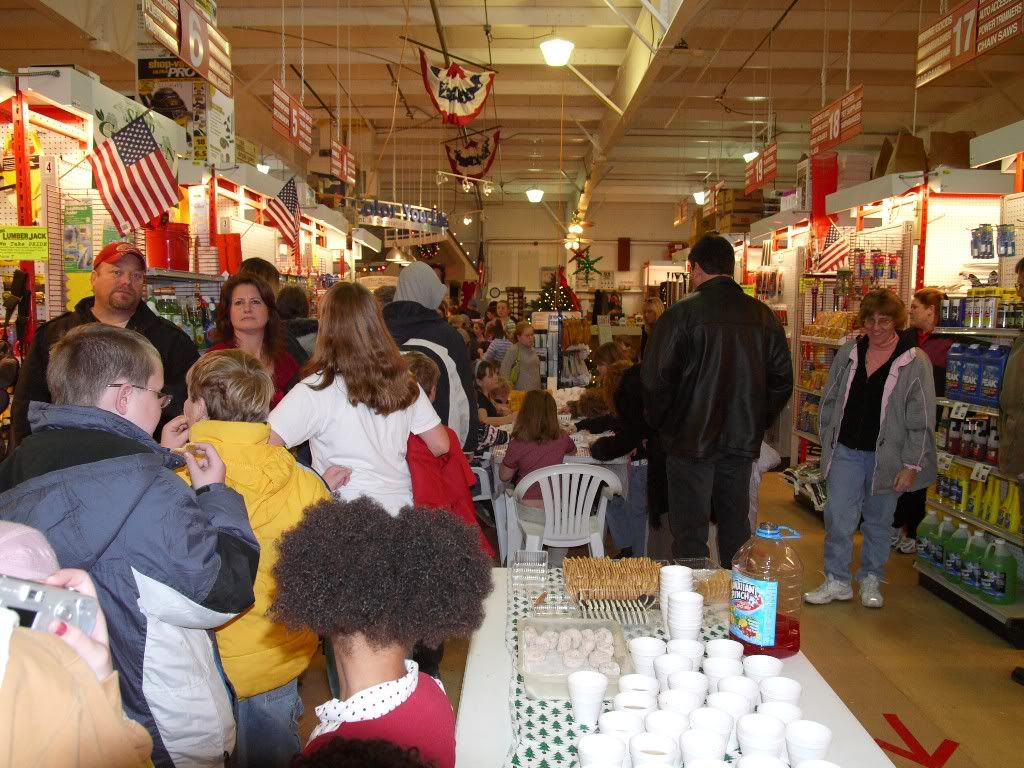 The kids had fun coloring, though.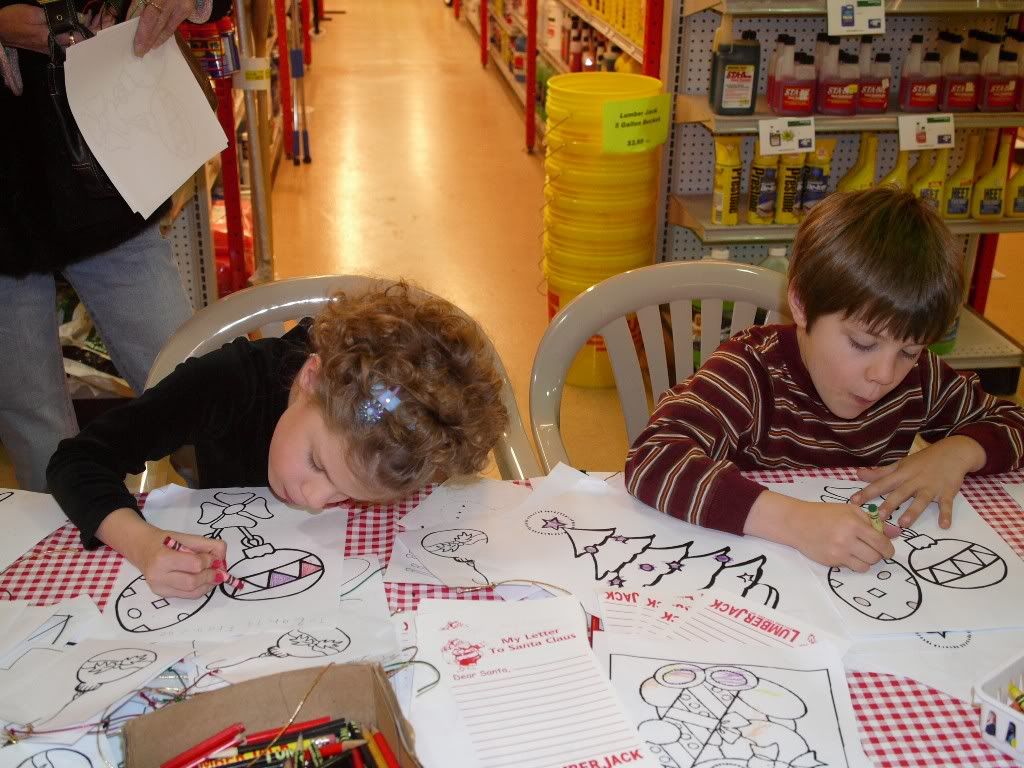 And getting their faces painted.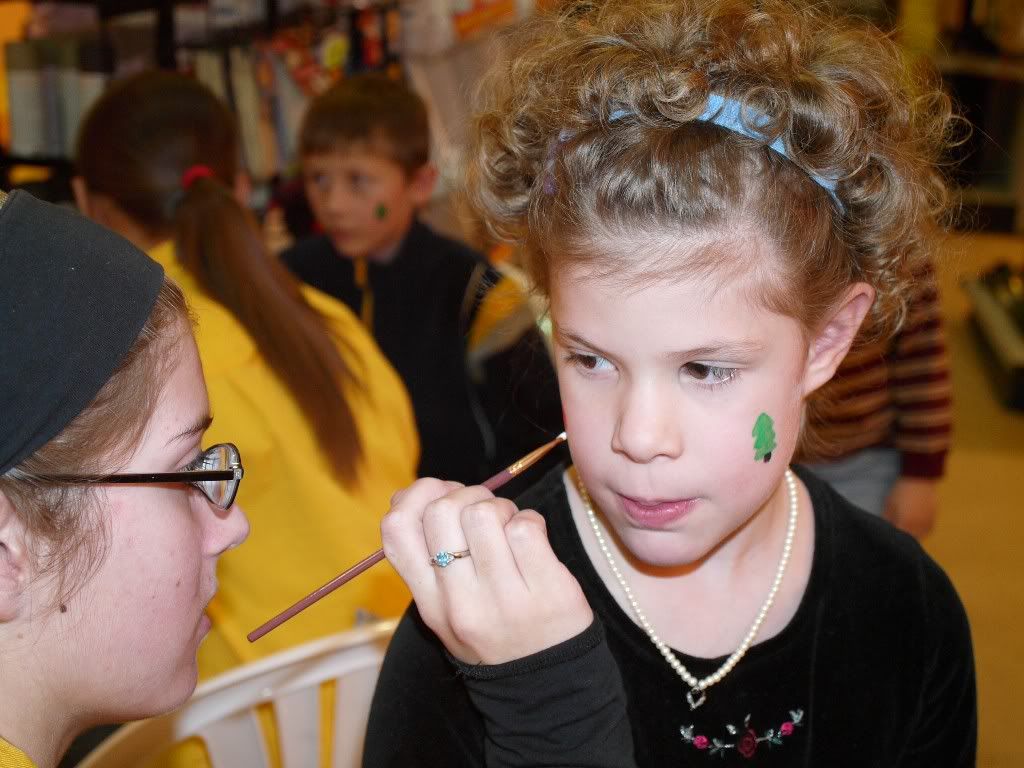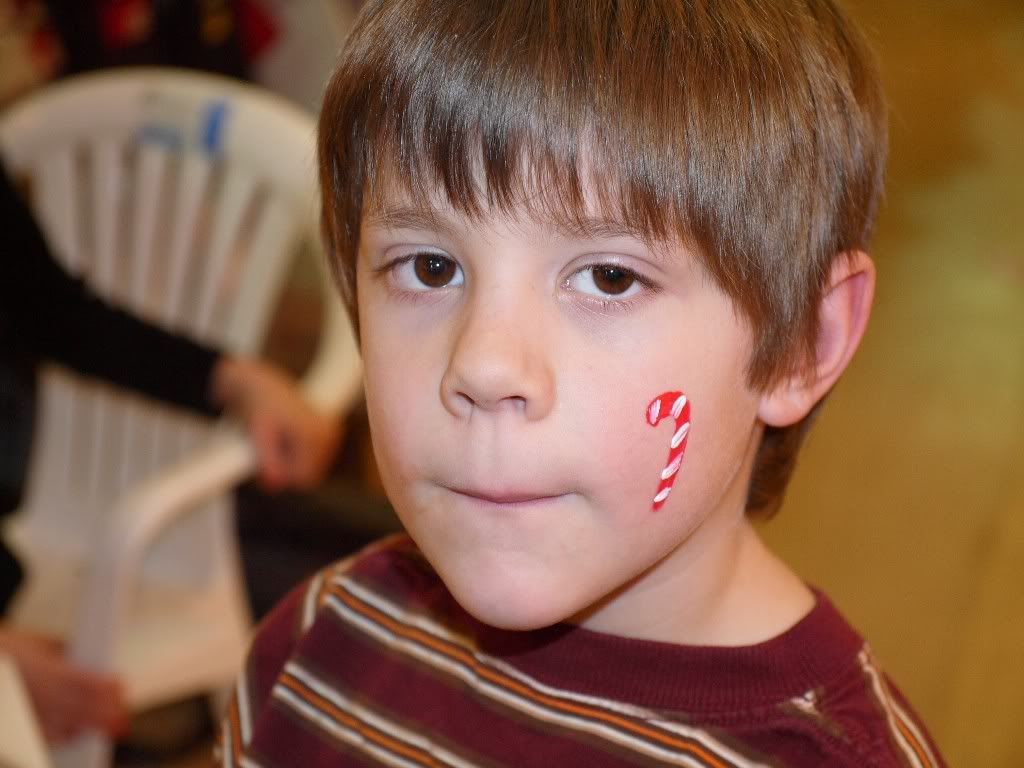 And writing letters to Santa (and coloring the back!) while they waited.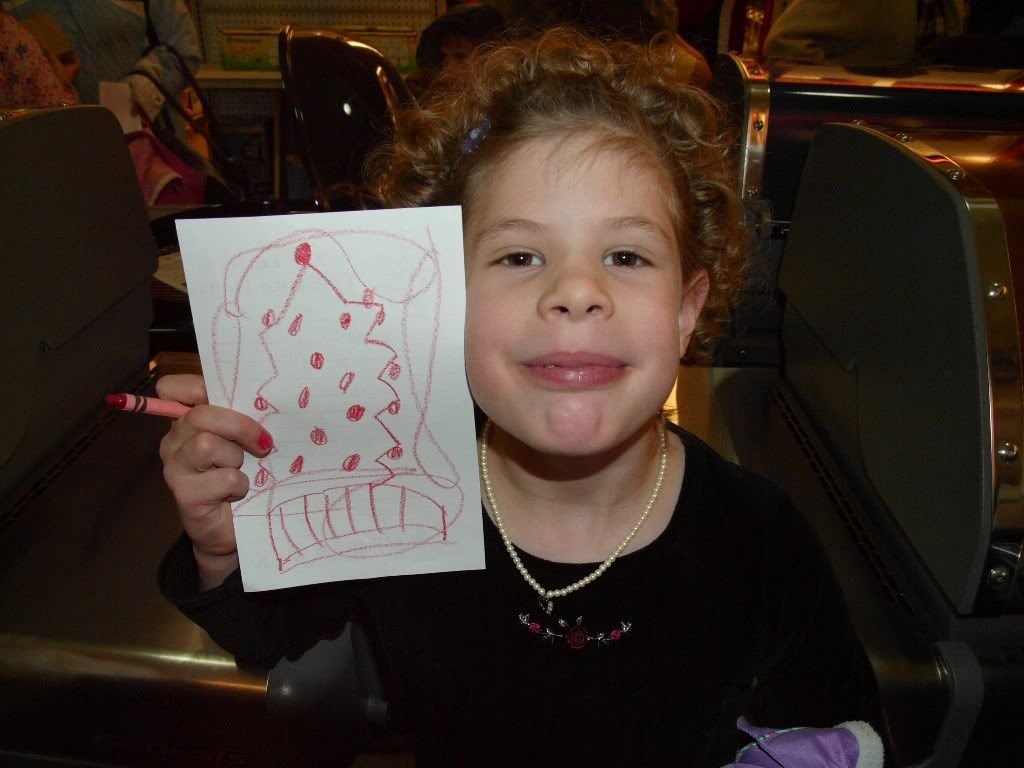 Until they finally got to see the "big guy."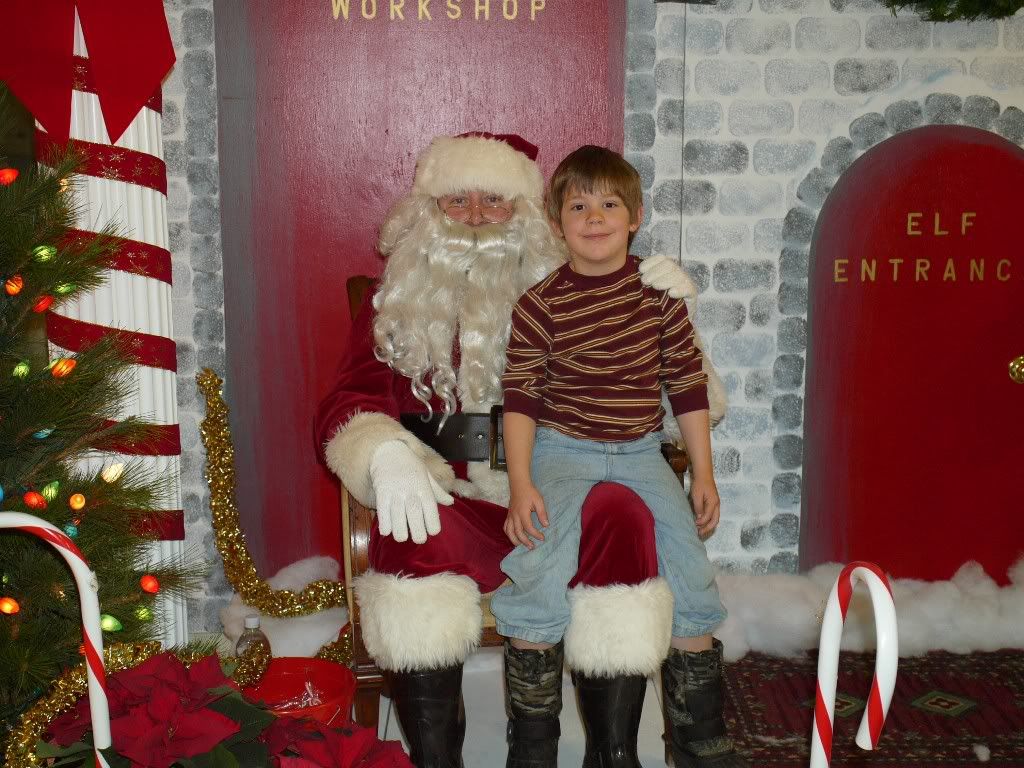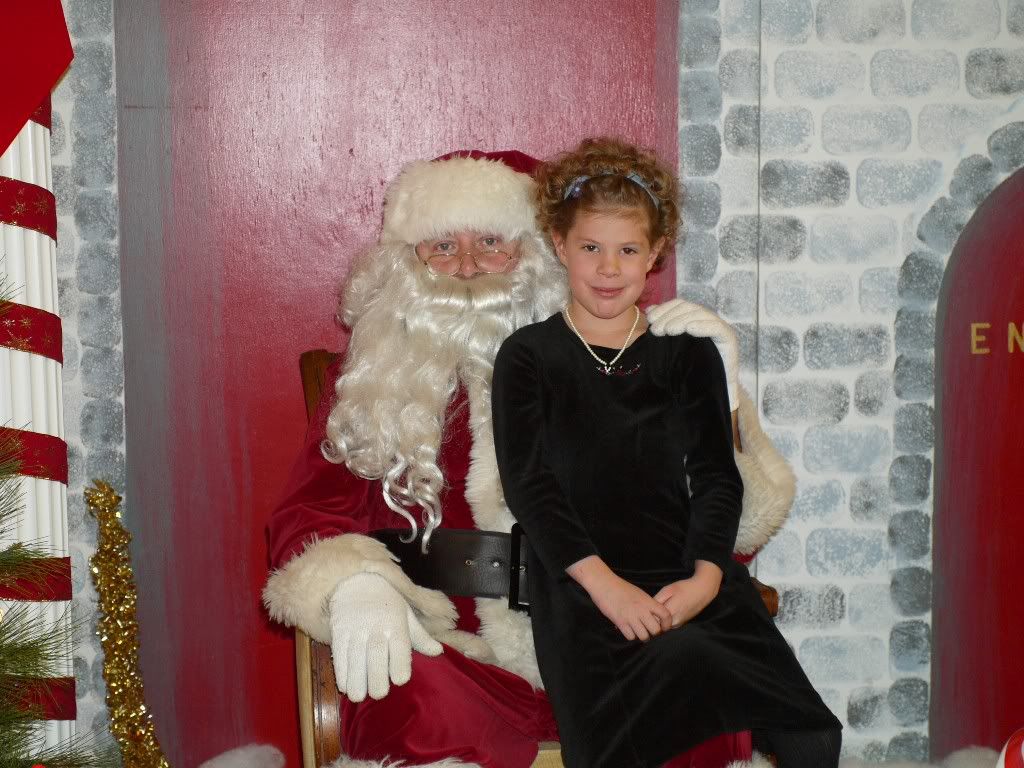 I can't believe how big these two are getting!
Not so little anymore! *sniff*