The local hardware store had a free little Halloween thing, so we took the kids. Since their school forbids both masks and any "violent" costumes or weapons, neither of them will be able to wear their full costumes. *sigh*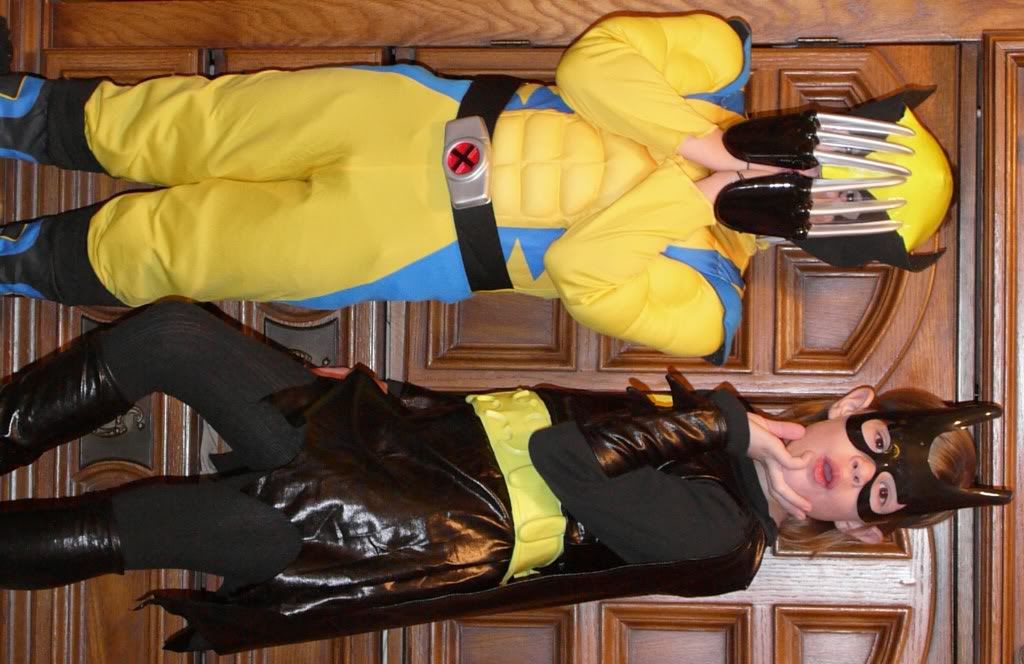 Batgirl and Wolverine might as well get some use out of them before trick or treating!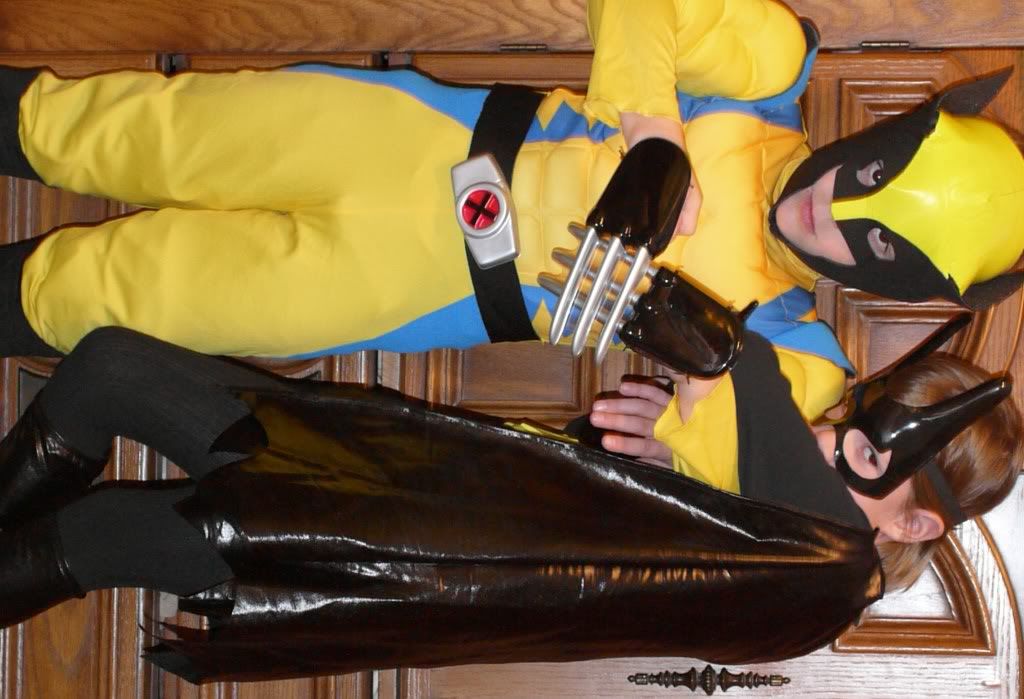 Even if Wolverine is missing a tooth...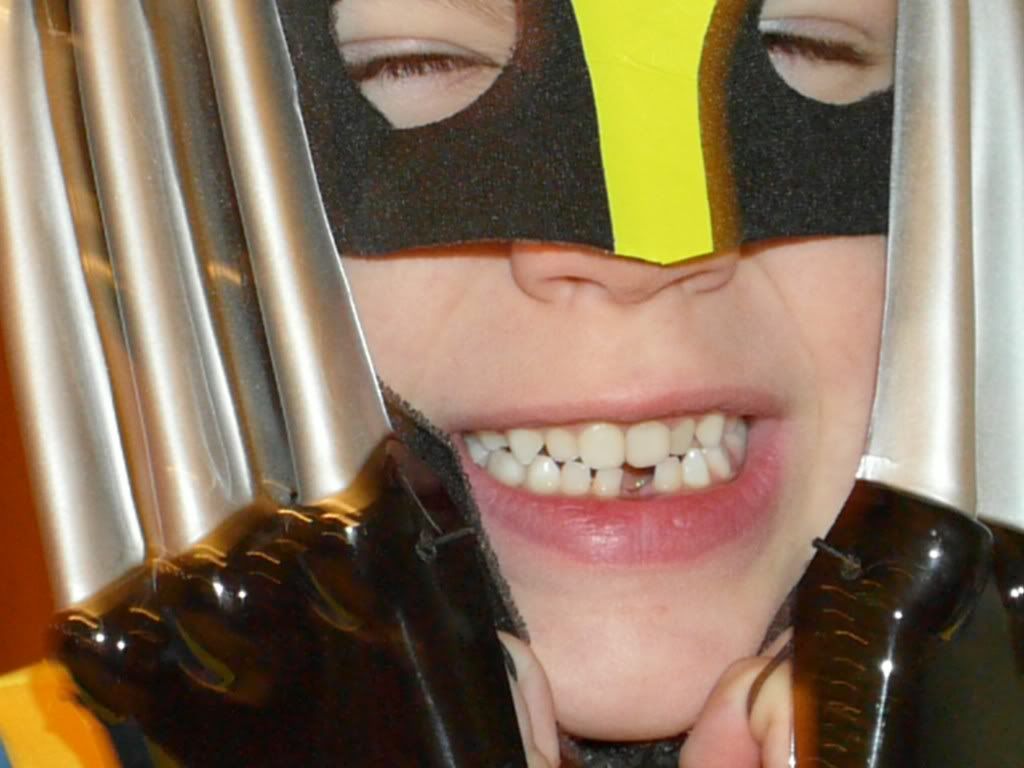 They had fun in the bounce house.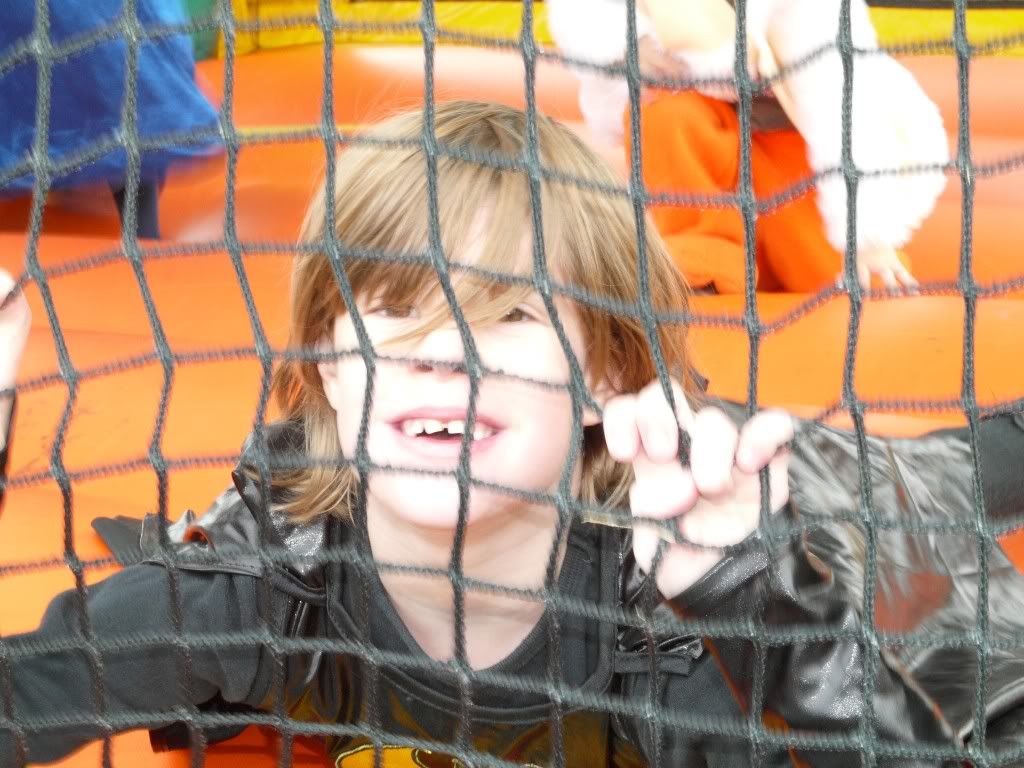 And playing in the fire truck.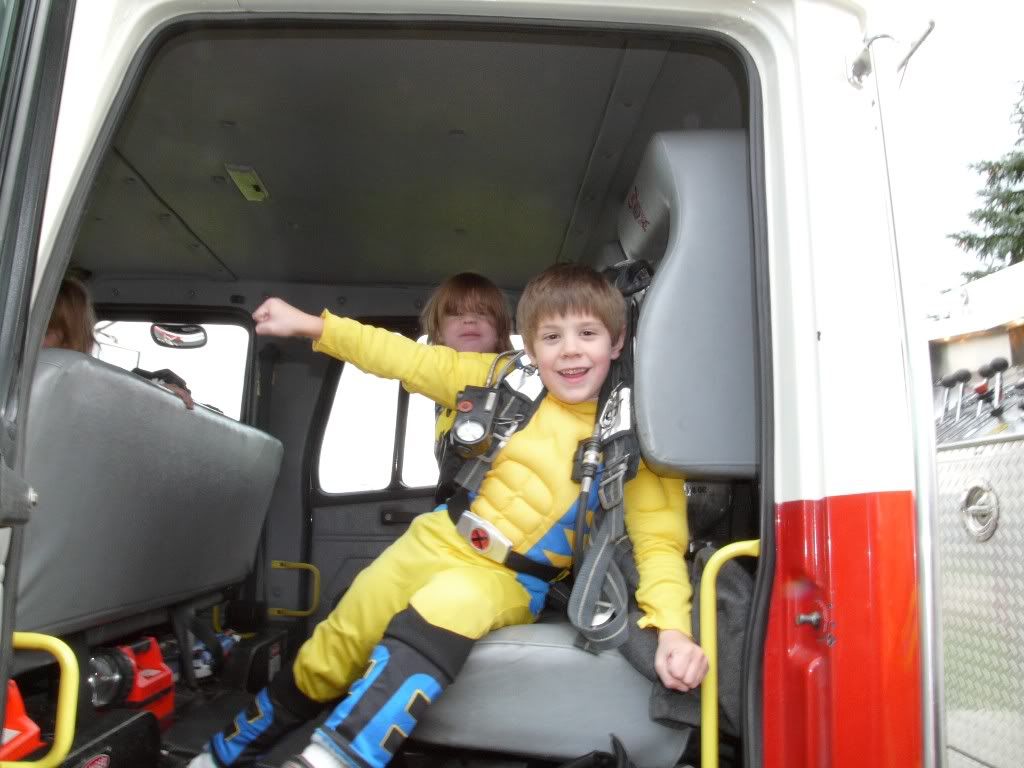 Dmitri tried on the fireman's coat. It was a little big. :)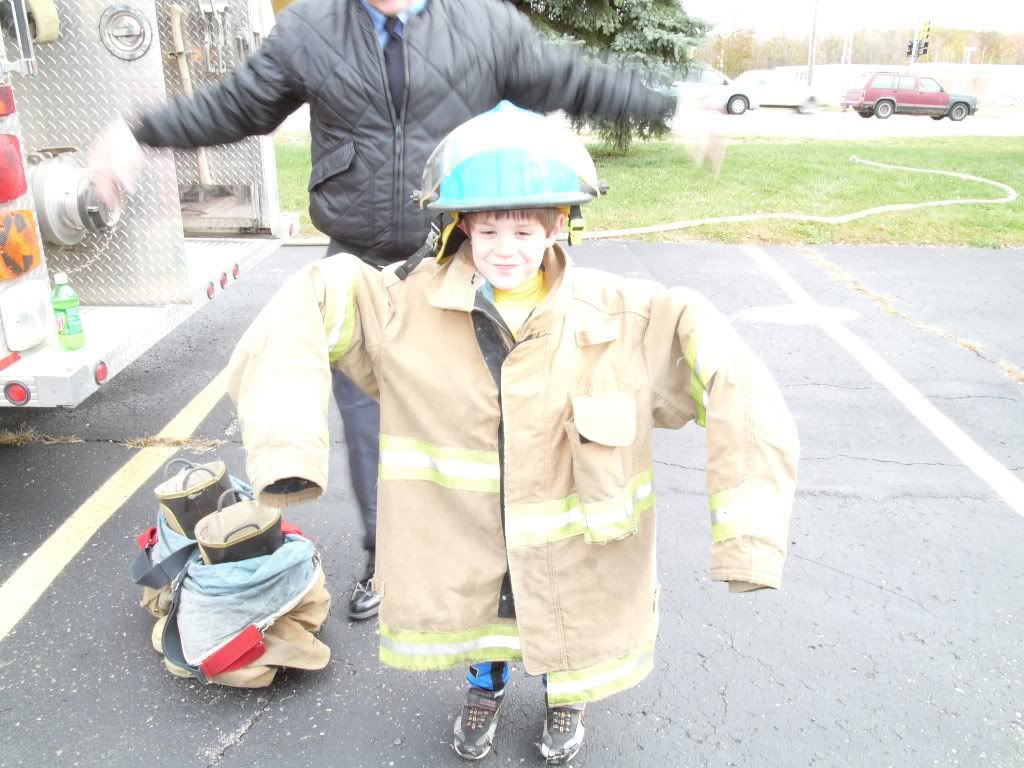 They entered the coloring contest.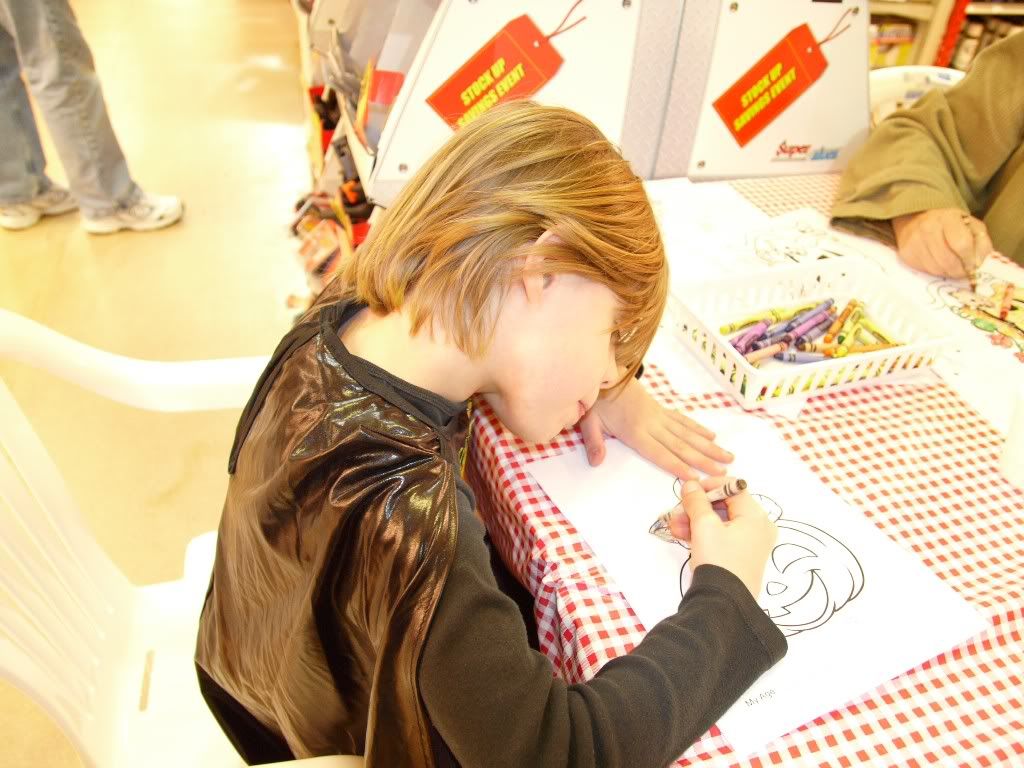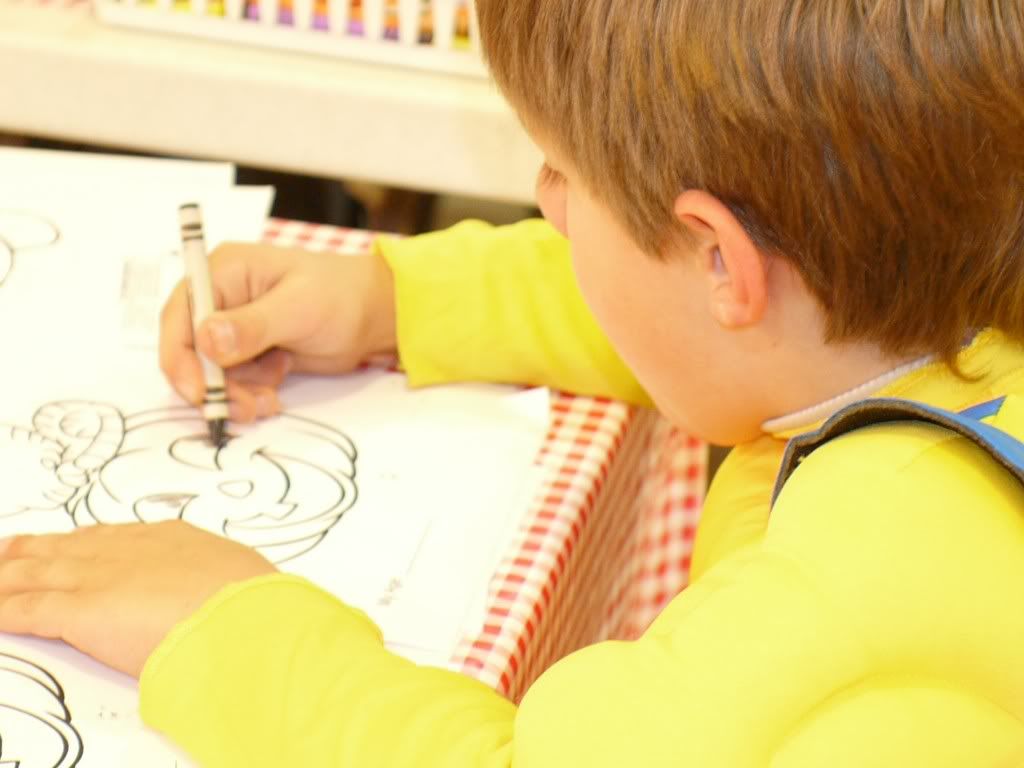 Even Blake colored something.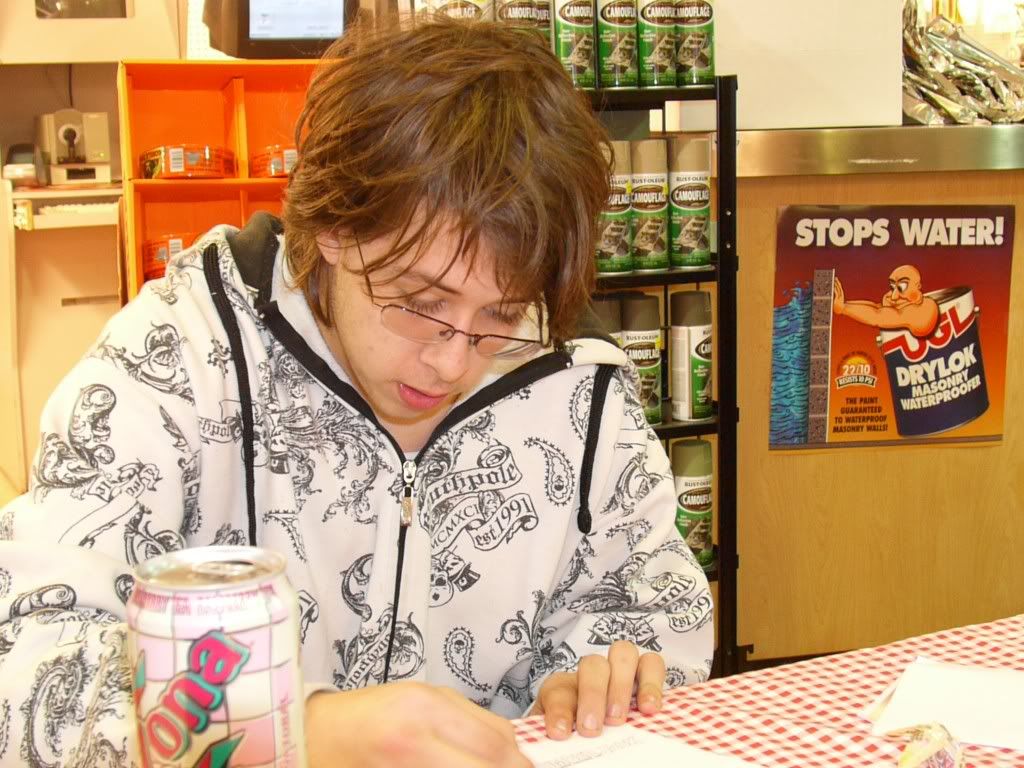 Plus there was face painting.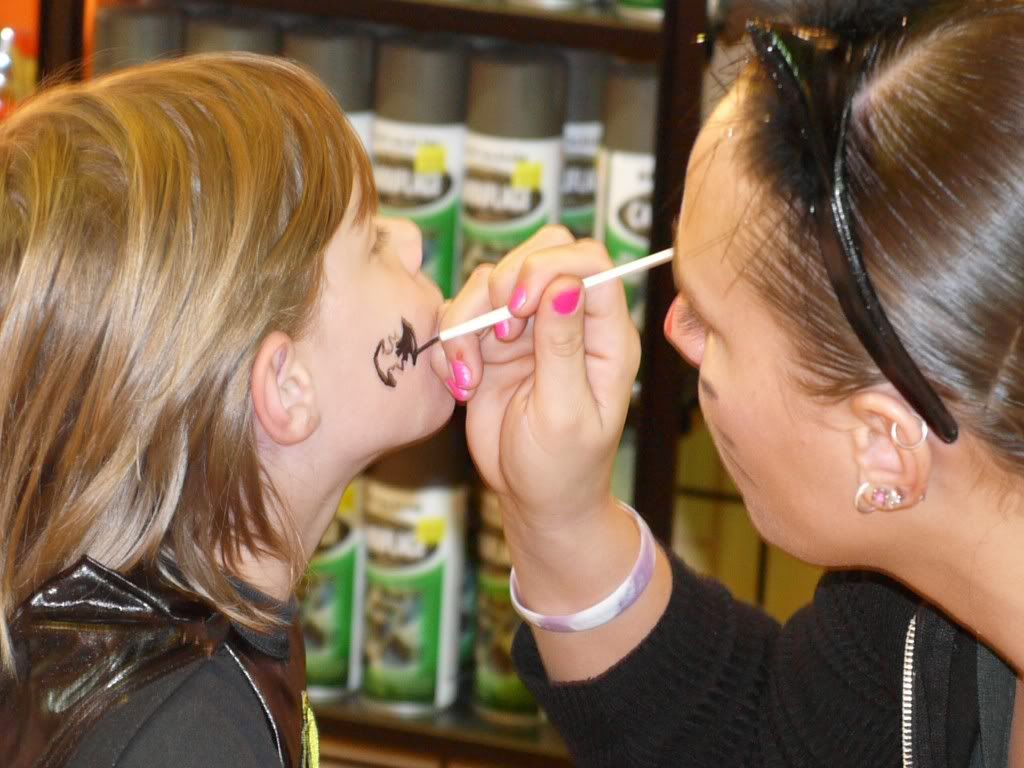 Both of them got a bat.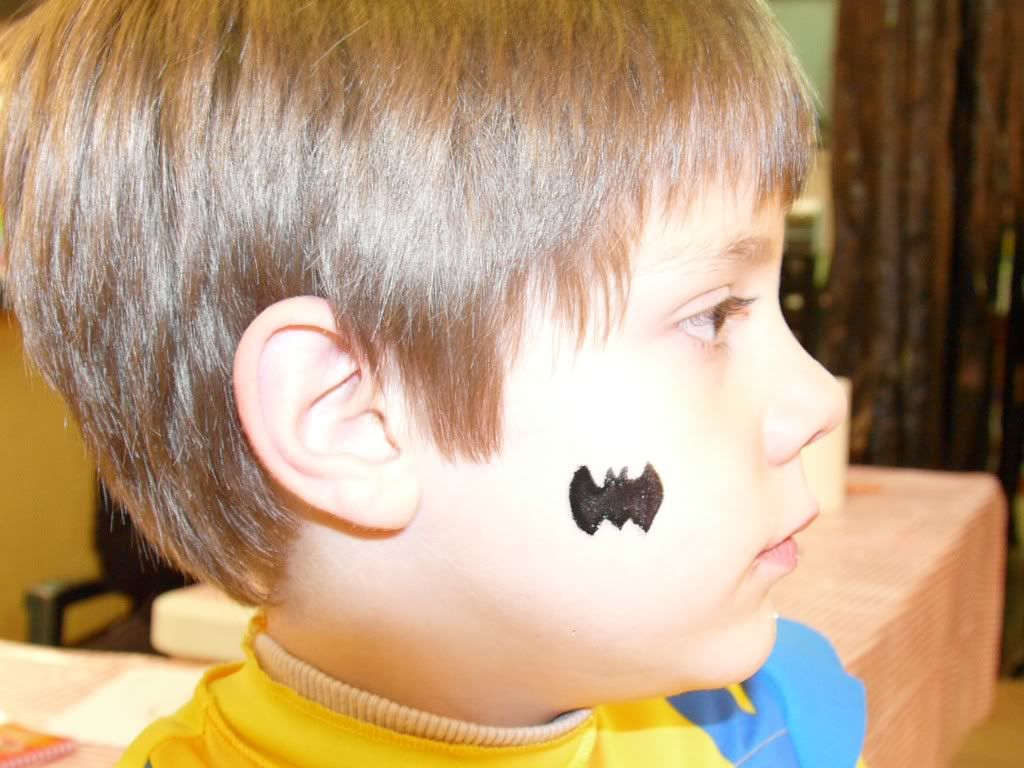 And then we went home full of punch and cookies.
Zoe said, "Today was a fun day!"