The sex of our baby is......

(You did realize I was talking about that kind of sex, right?
)

.
.
.
.
.
.
.
.
.
.
.
.
.
.
.
.
.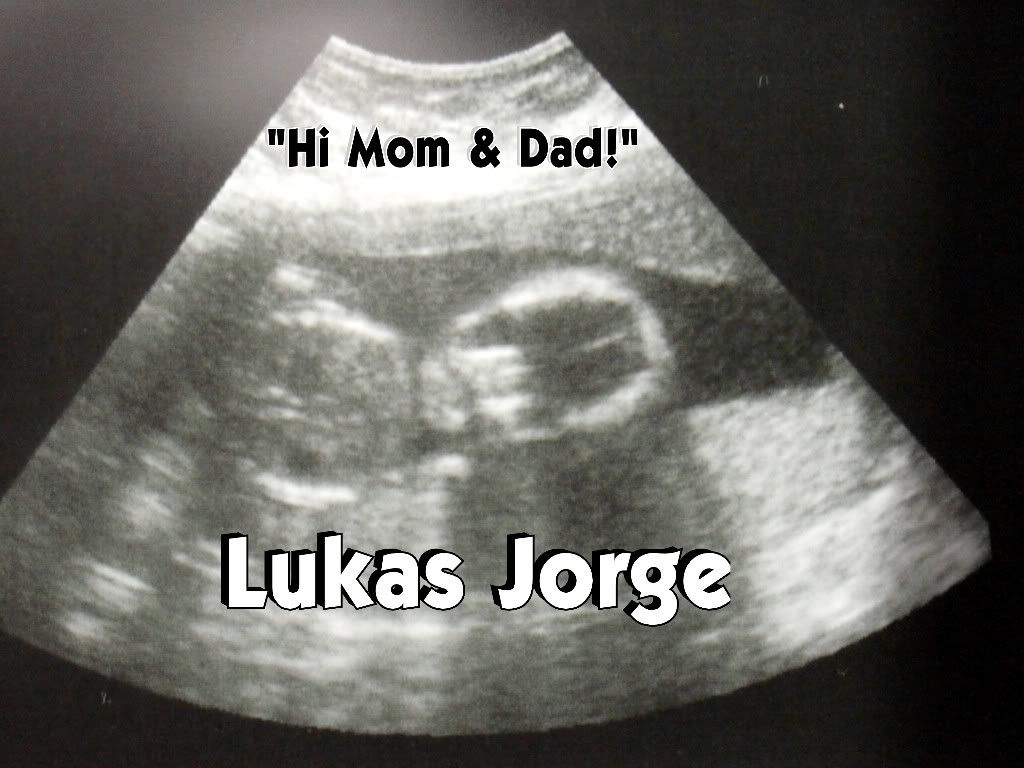 I thought for sure we were having a girl. My pattern so far has been girl, boy, girl, boy... so I was in line for a girl. And we both wanted a boy, so that, of course, meant for sure it would be a girl...

But it's

A BOY!

Now to go break Zoe's heart and tell her it's not a sister...


*sigh*

Oh, and I have to go back in ten days, because I'm 18w2d and they couldn't see as much as they wanted and baby was being VERY obstinate about position (he was breech and comfy and not moving thankyouverymuch!)

So more pictures and a video next time!
psst... did I mention? It's
A BOY!