The littles had a blast at their school Valentine's Day party. We spent an hour organizing and having them fill out Valentine's for everyone in their class. They were very proud of themselves!
Then they come home to Valentine's Day presents from grandma and mom & dad: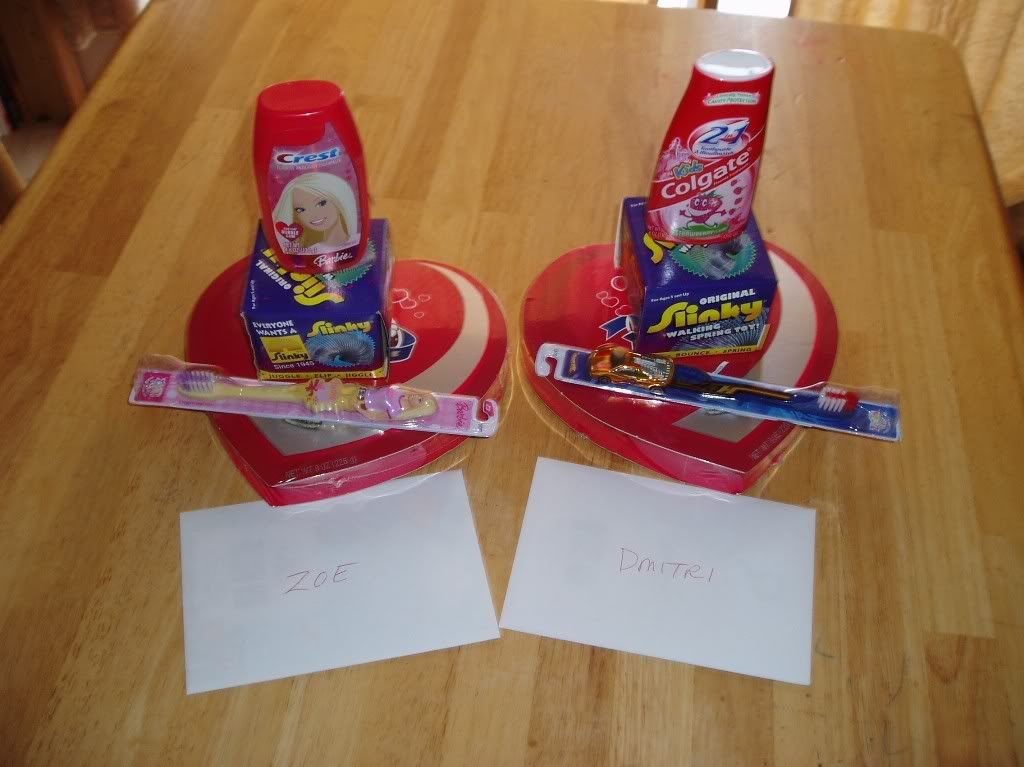 And older sister Autumn made them Valentine's and one for mom, too!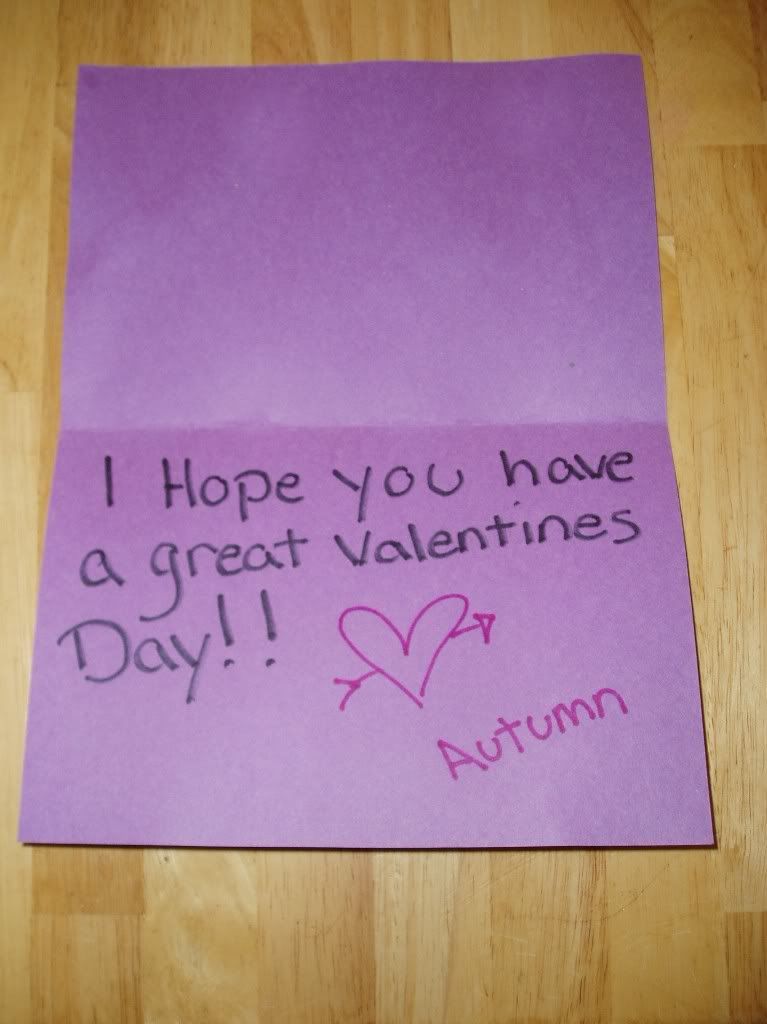 Me, I got organic gardening lessons (woot!) a box of chocolate and a huge bag of M&M's.
The green ones. Just the green ones. Michael handed them over and said, "You remember what they used to say about the green ones?"
I laughed. "Well, I know what you want for Valentine's Day!"
I'm pretty sure the card I gave him came in a solid second... :)