We've got grids on the garden beds! I can see why creating the square foot grids are really going to help with planting. I'm glad we went through the work to do them.
It was a perfect day for it, not windy, about seventy degrees, and Dmitri and Zoe helped a lot!
We drilled holes, screwed in eyelets, and then threaded twine through the holes and tied it off. The eyelets were Michael's idea - so no one would scrape themselves on nails or screws. And they worked out brilliantly! He also gave me the idea to thread the twine through instead of tying each individual piece of twine off. I love being married to such a smart man. ;)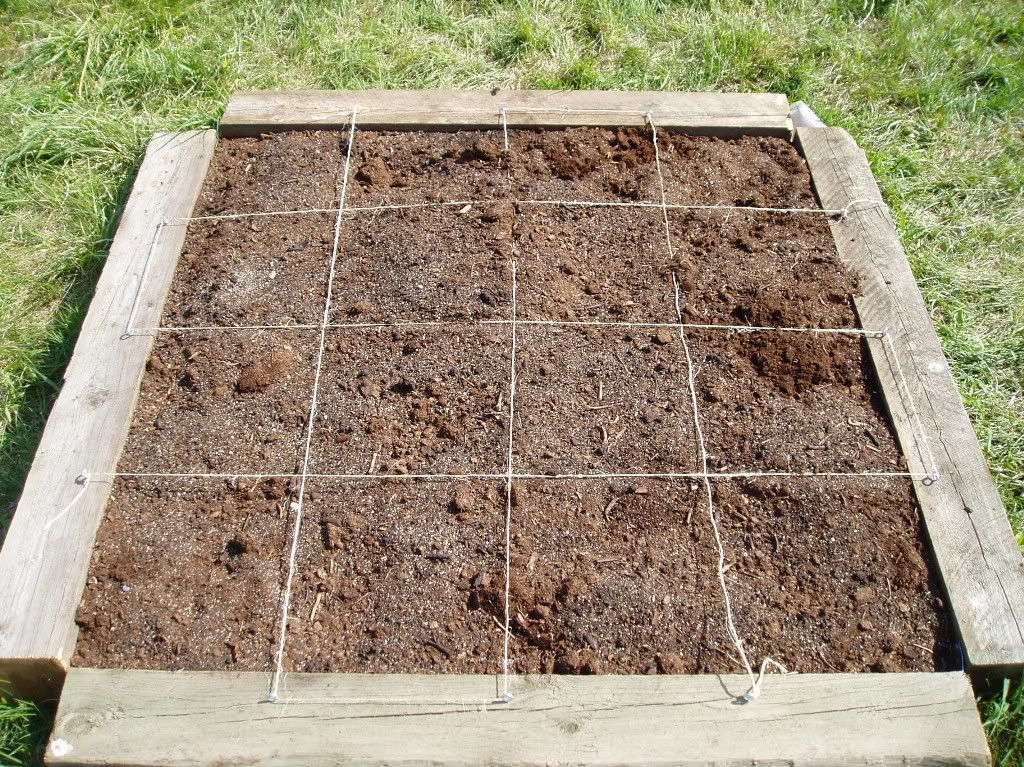 Turned out pretty good!

I can handle this sort of gridlock!
Tomorrow, we plant... weather permitting.