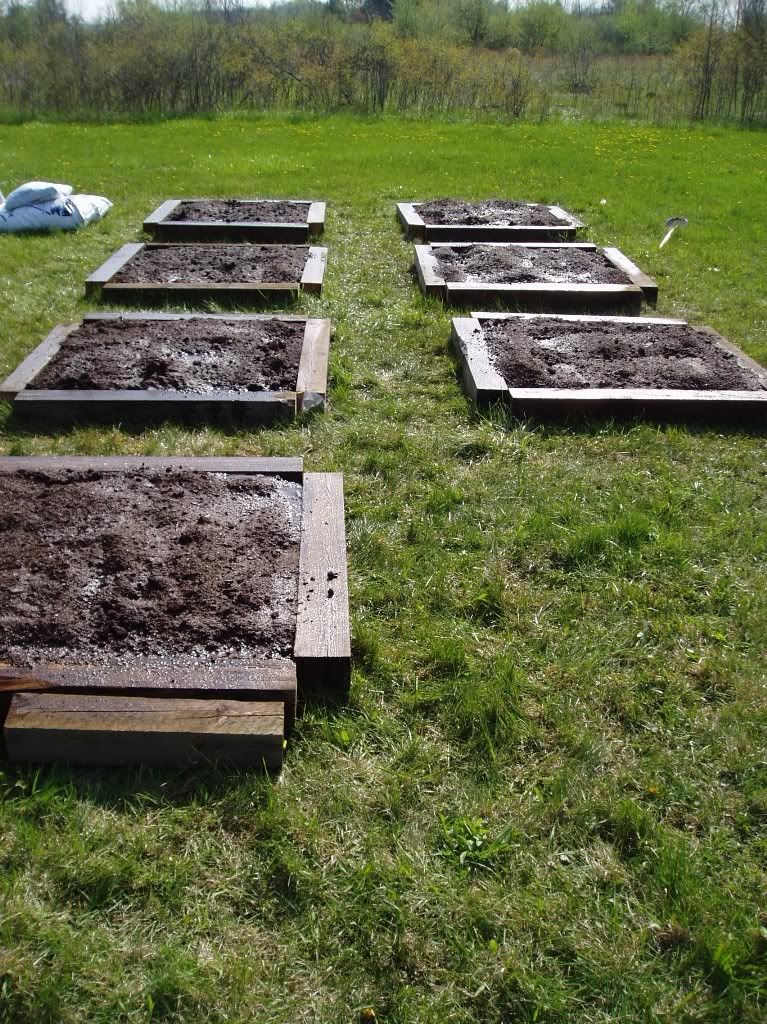 I wanted six, and got seven! Yay!
That stump you see in the forefront is a little crabapple tree we cut down, so it wouldn't shade our growing veggies.
Look at all that rich soil just waiting for my transplants! It's Mel's Mix, 1/3 vermiculite, 1/3 peat moss and 1/3 compost. I just have to create the grids, harden off my babies and get them used to the outside, and start planting!
WOOT!

We still have to build the vertical frames for our tomatoes and cucumbers and pole beans... but one step closer!