When I was little, my mom would put my hair in those sponge rollers at night and in the morning, I'd wake up looking like orphan Annie (my hair was practically orange when I was a kid.) Grandma gave Miss Zoe a pack of sponge rollers when we were over there for Mother's Day, and of course she insisted we try them out. So, after a bath, I rolled her all up. And warned her: "They aren't fun to sleep in!"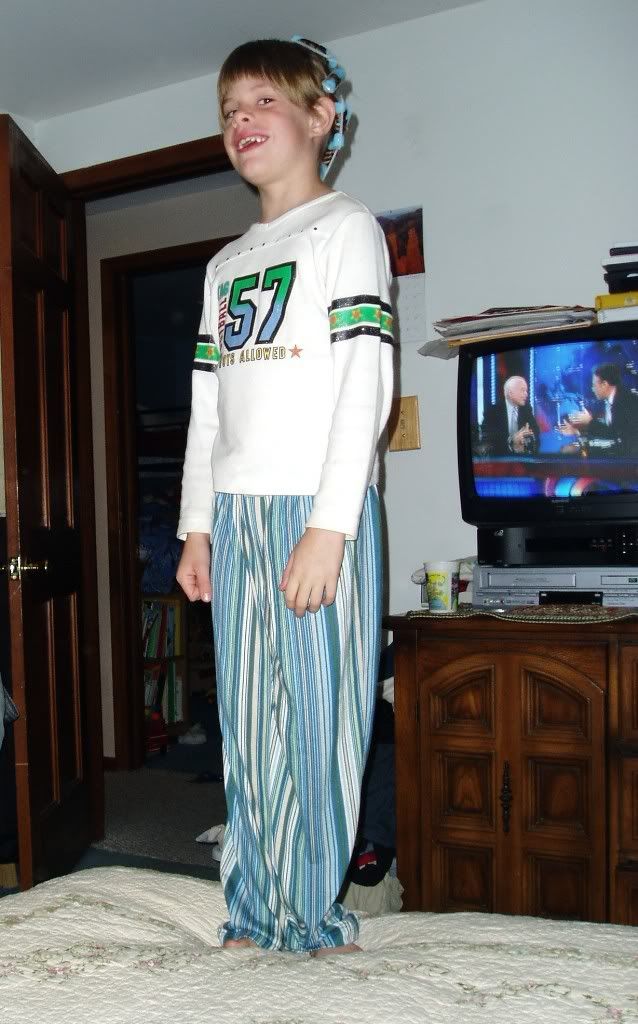 But she thought the results were worth it!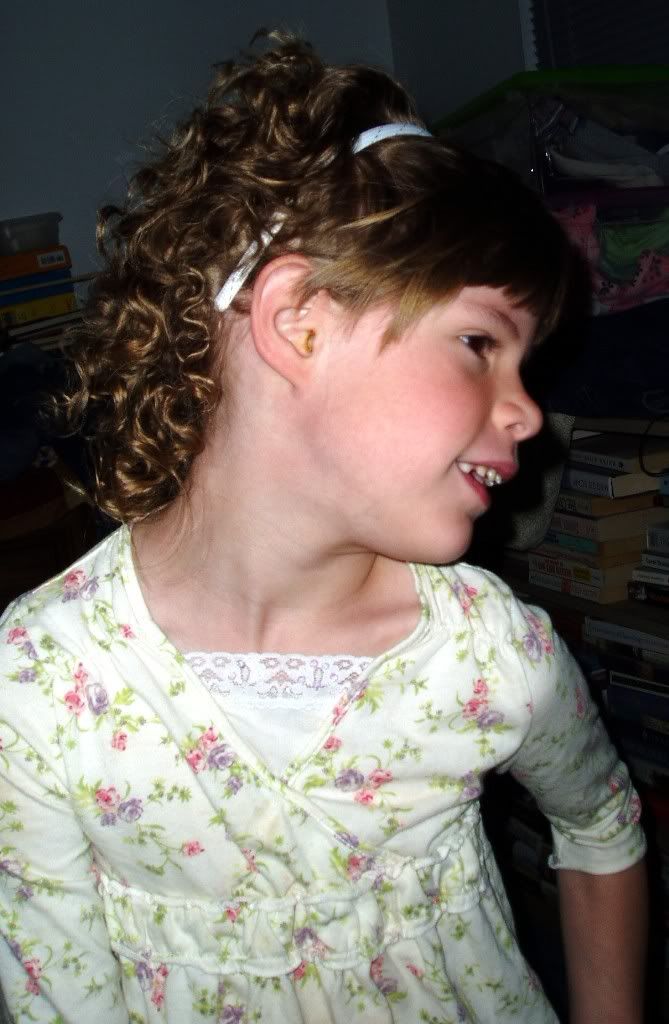 I thought she looked like Shirley Temple!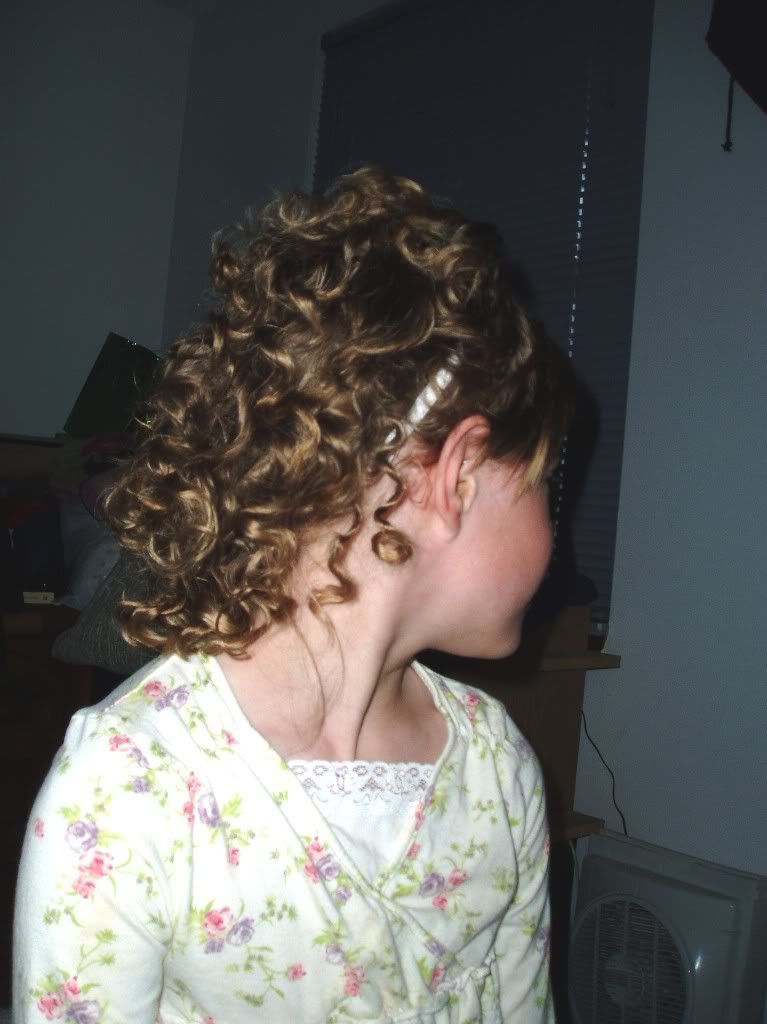 Her brother remarked, "How come girls always want the sort of hair they don't already have?"
"What do you mean?"
"Curly haired girls want straight hair, straight haired girls want curly hair. Why can't they be happy with the hair they already have?"
Ha. Good point. From a five-year-old, yet.
Beauty is confusing and painful, kid.

What can I say? :)