Autumn graduated from high school today.
Strange, to see the sea of red and white again, 20 years later... she graduated from the same high school I did! There are actually still teachers there who taught when I was in school! *eek*
Here she is, walking up to the stage.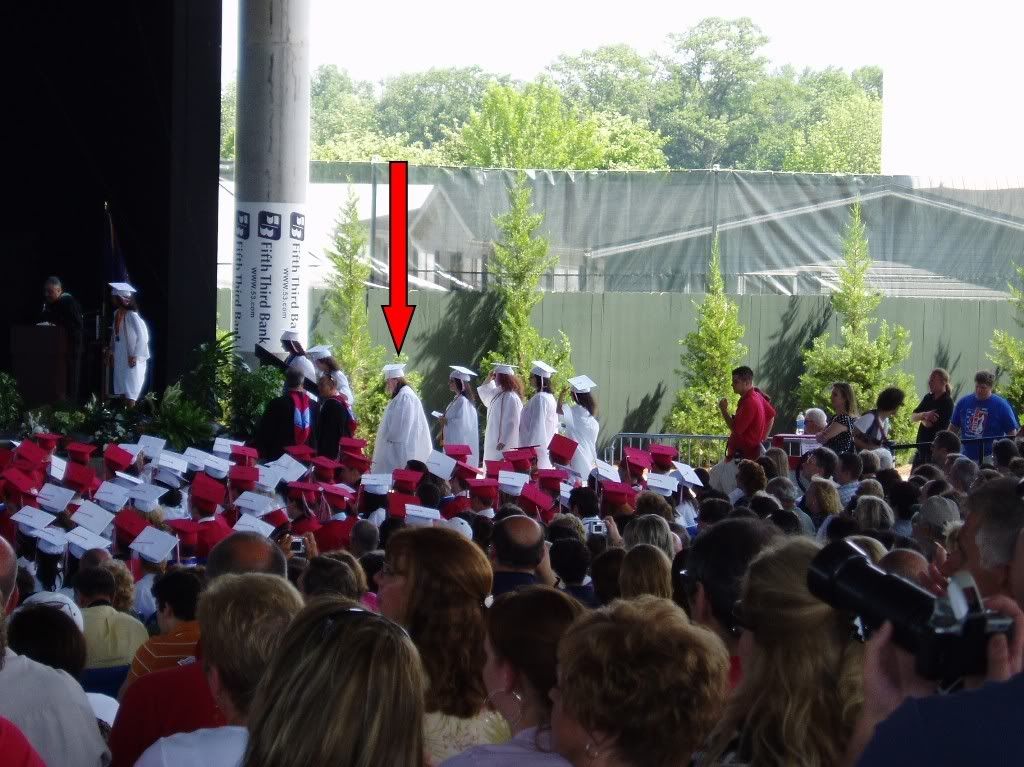 Getting ready to get her diploma!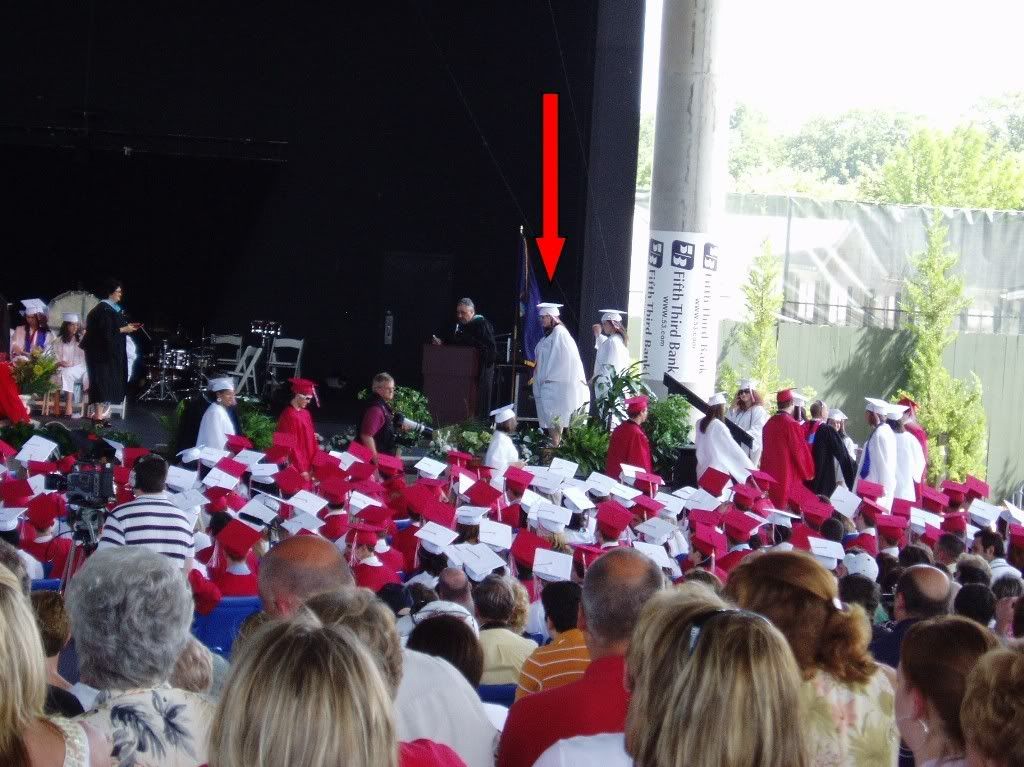 The big moment!
Say cheese!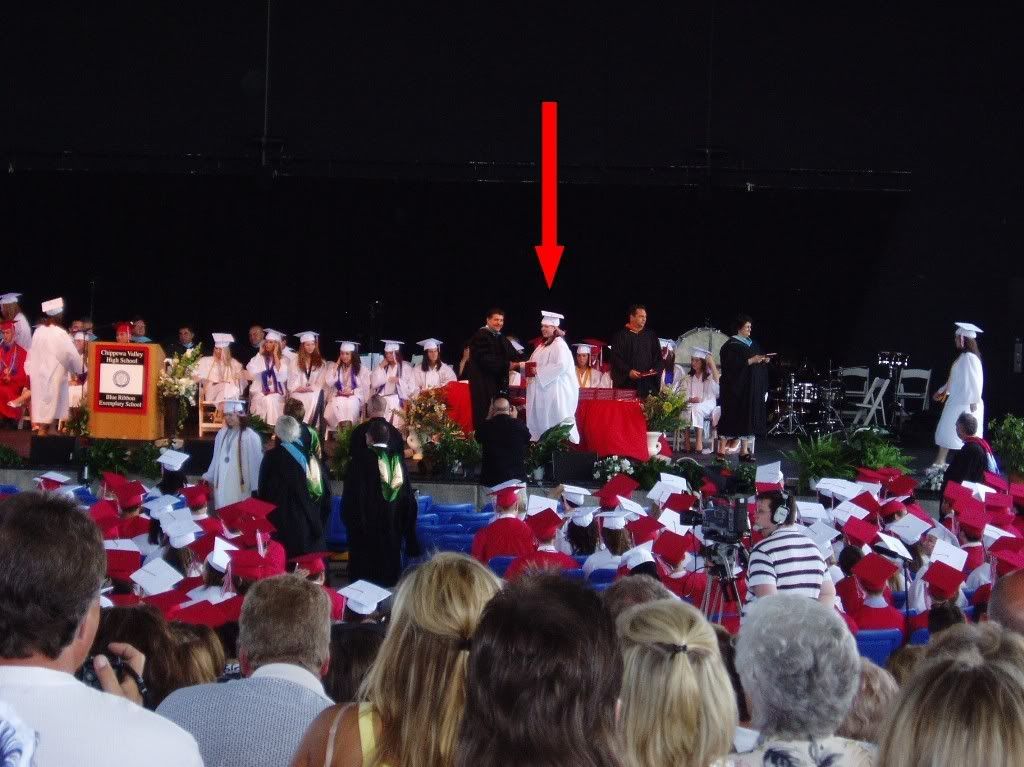 Congratulations, Autumn!