Seven! I can't believe it.
Our little five pound Zoe-bird has grown up to a tall, lanky seven year old princess!
Zoe wanted purple flowers on her cake: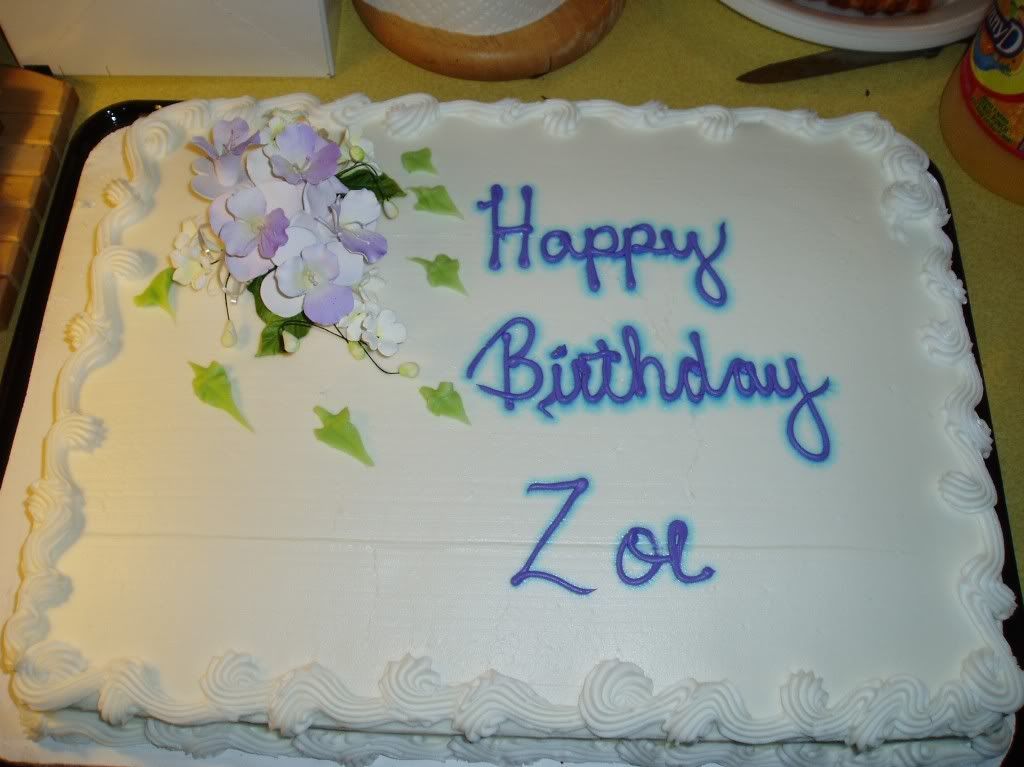 And purple and yellow balloons: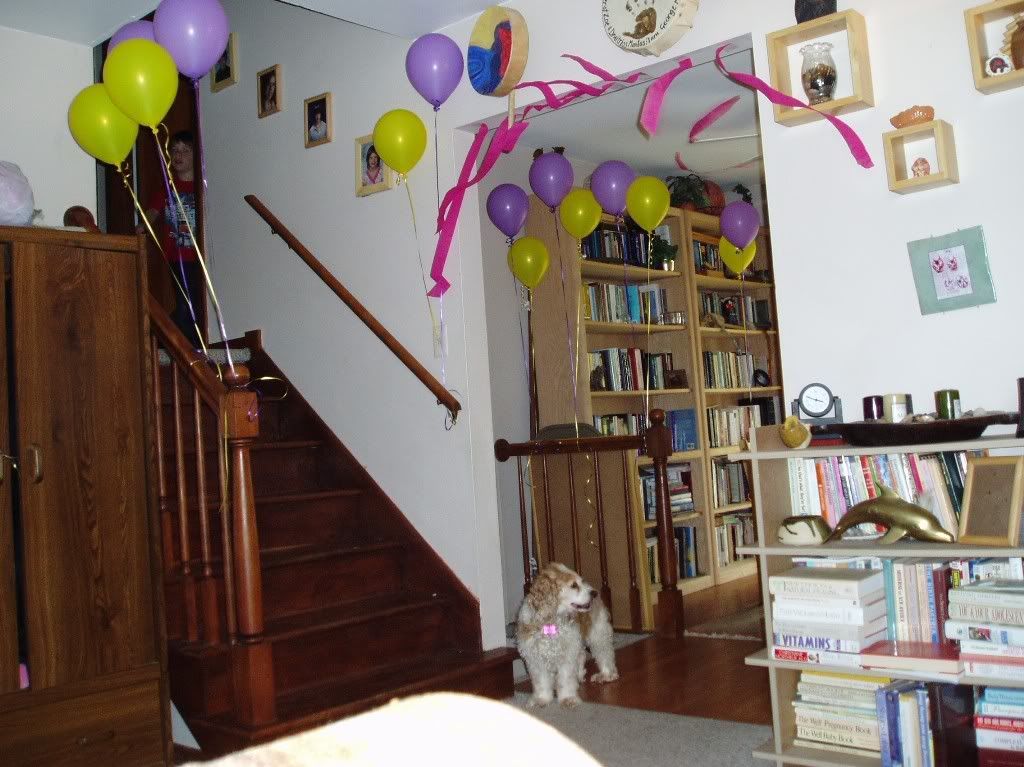 She picked out a special balloon of her own: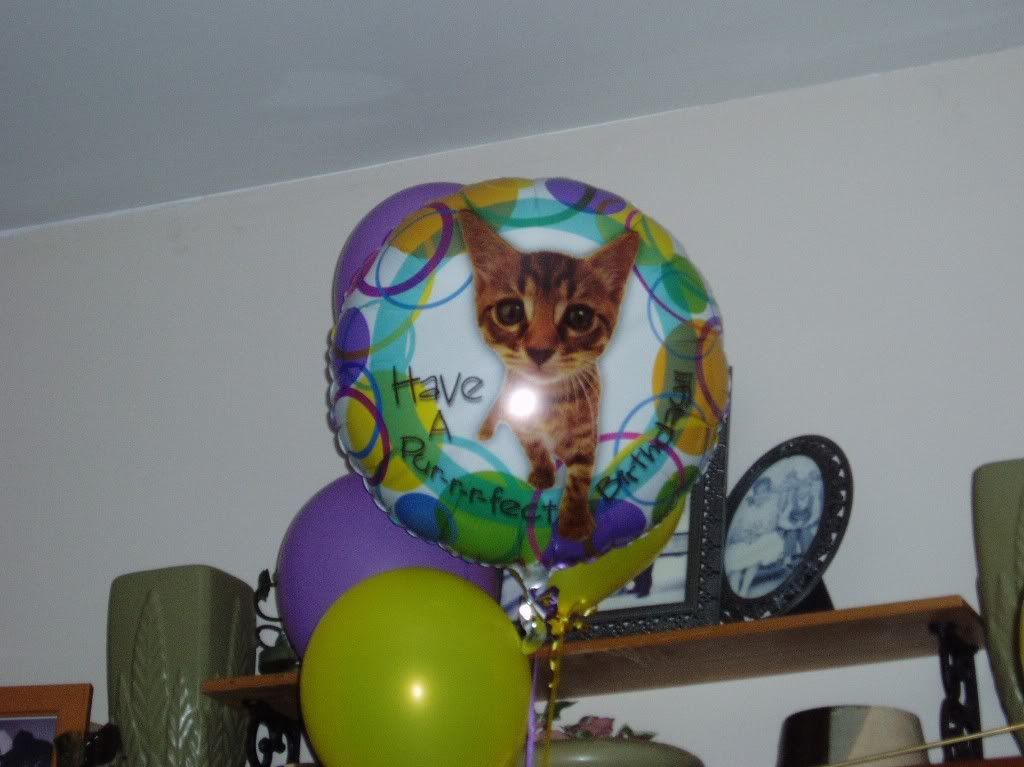 She wanted a pinata, and choose a Bratz one: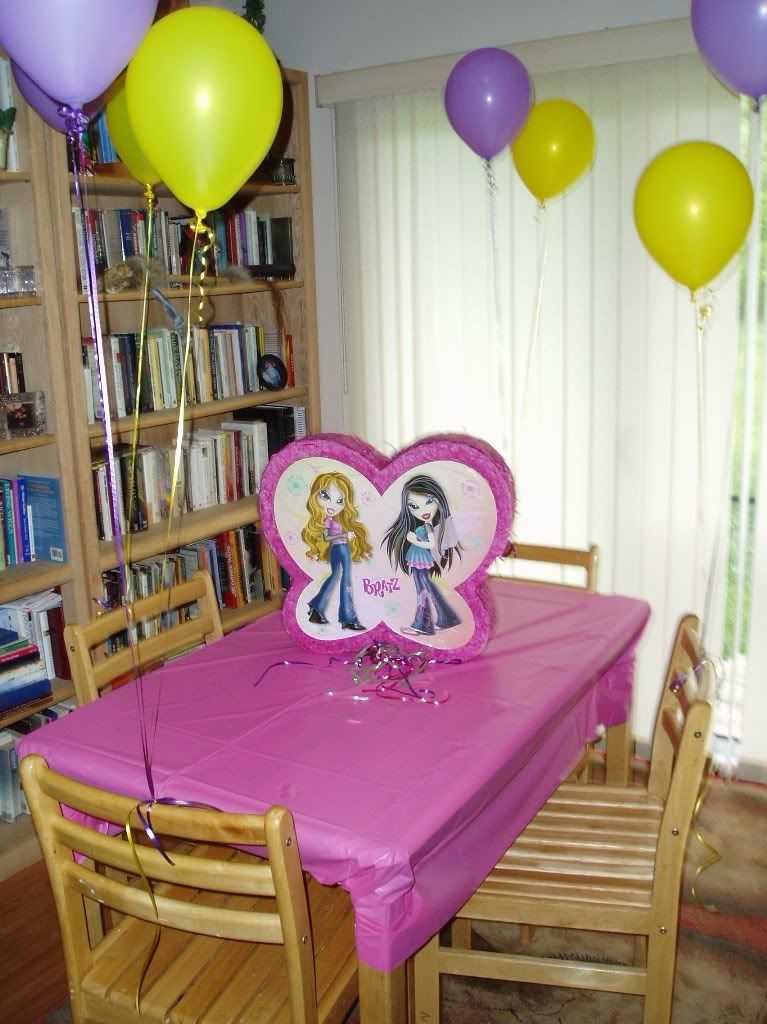 And then got to beat the heck out of it!
All of her friends came and she got lots of presents:
Make a wish, Zoe!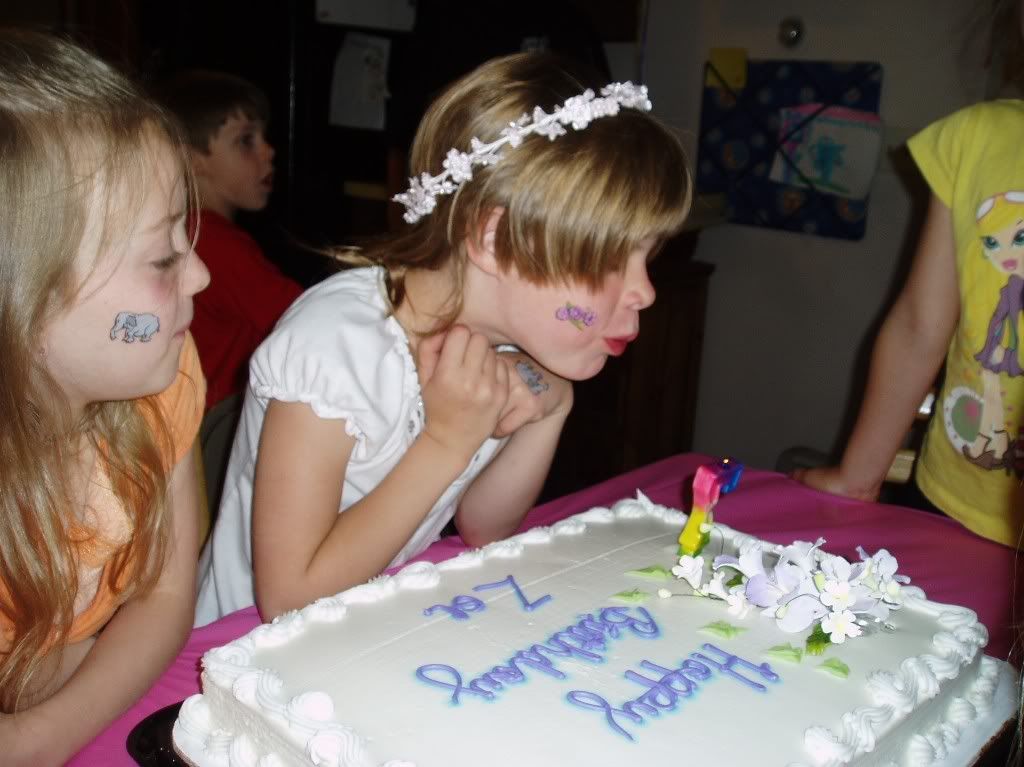 The girls had a blast, putting on temporary tattoos and decorating their fairy hats, and everyone went home with balloons!
And of course, she had to have a cake at Grandma's too!
Chocolate this time - her request.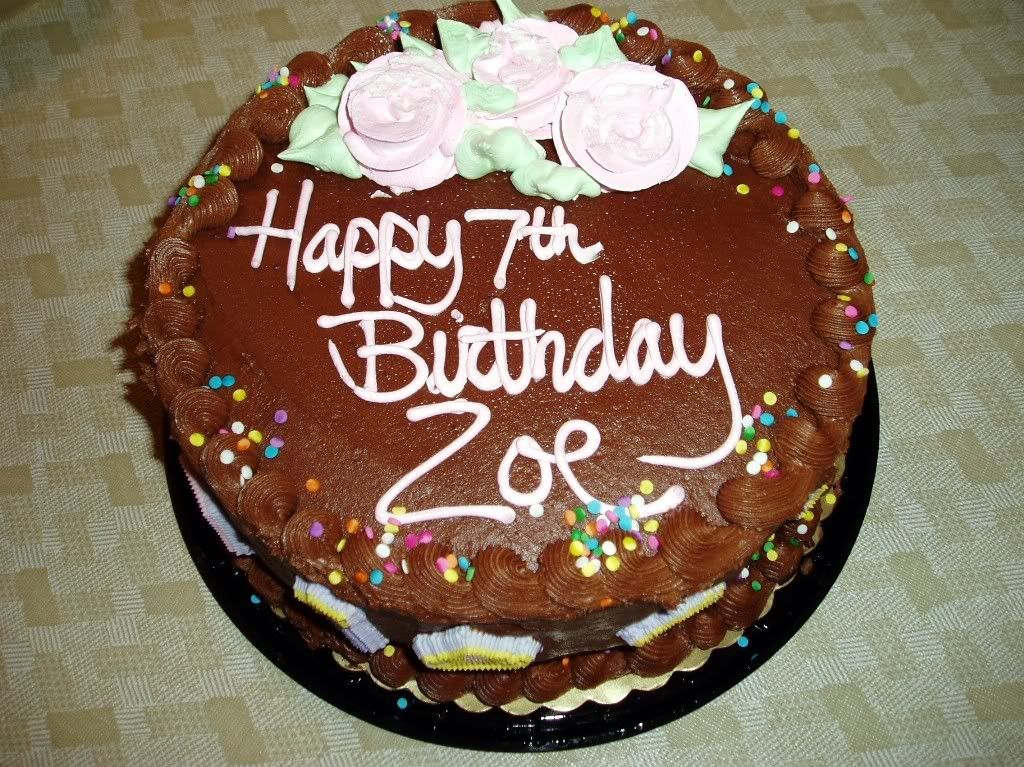 And she got the very thing she wanted for her birthday!
Happy Seventh Birthday, Zoe!