The kids got a "
snowman kit
" for Christmas, and since our snow is likely to disappear with record high temps over the weekend, we decided to make a snowman.
"What do you want to name it, Zoe?"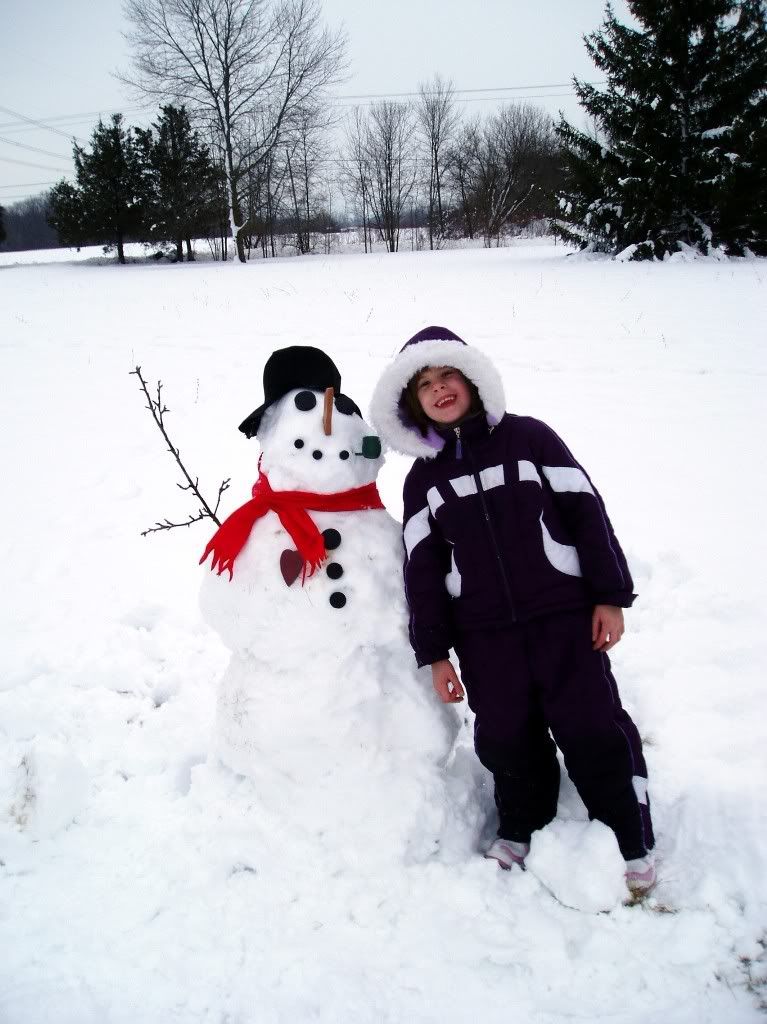 I pointed out Frosty's heart was anatomically incorrect.
Daddy pointed out, if it was a "he," that the wooden "nose" could be used for a different part of his anatomy. *ahem*
The heart, not the "nose."
Taa daa!

Zoe: "Mommy, how do you know if it's a girl or a boy snowman?"
Dmitri: "It's a boy. Girls don't smoke pipes."
With that question answered, it was time to go sledding.
While the snow"man" watched...
But I'm still not sure about the gender...
It sure acts the part of a diva!