Do you all remember
Eerie Eddie
?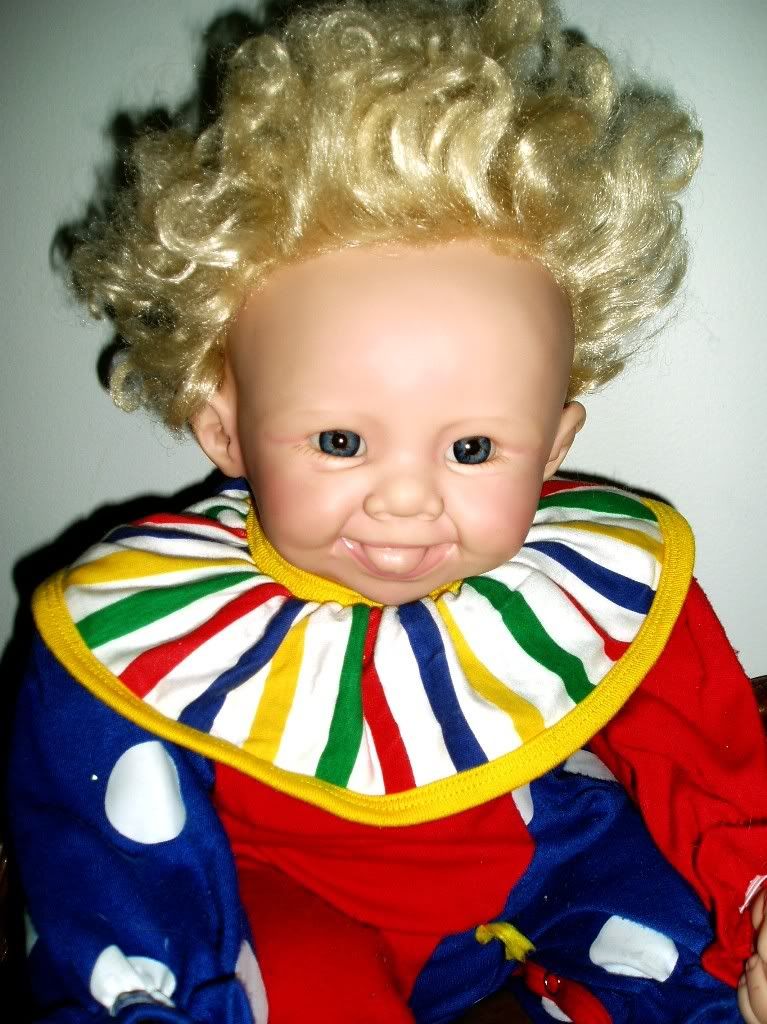 Zoe loves this doll. She doesn't know how strange he really is. In her arms, he doesn't look so bad... does he? Well, not quite so bad.


But Eddie's got a mischevious streak!
And he has a tendency to teach the kids very bad habits.
And you can't leave him alone for five minutes!
He always manages to find trouble!