And I don't mean the Dairy Queen kind.
We actually have a real live blizzard warning in effect for our county. Is that cool, or what? I wouldn't be saying that if this wasn't a Sunday, I suppose, but it's kind of nice to be out here in the middle of nowhere with all this snow around. And since I don't have to shovel it (yay for husbands!) or even go out in it...
The weather outside is frightful.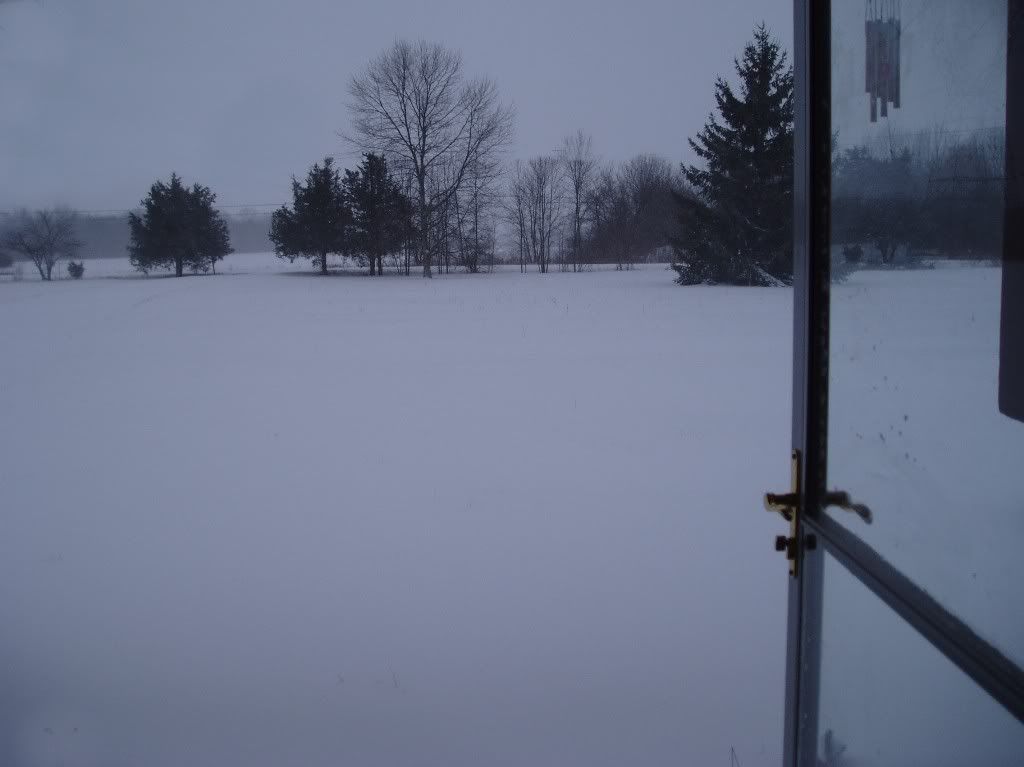 But the fire is so delightful.
And since we've no place to go.
Let it snow, let it snow, let it snow!
This is the normal amount of snow we usually get. Three to four inches or so at a time. But this picture is just the blowing snow on the porch, which is under an overhang!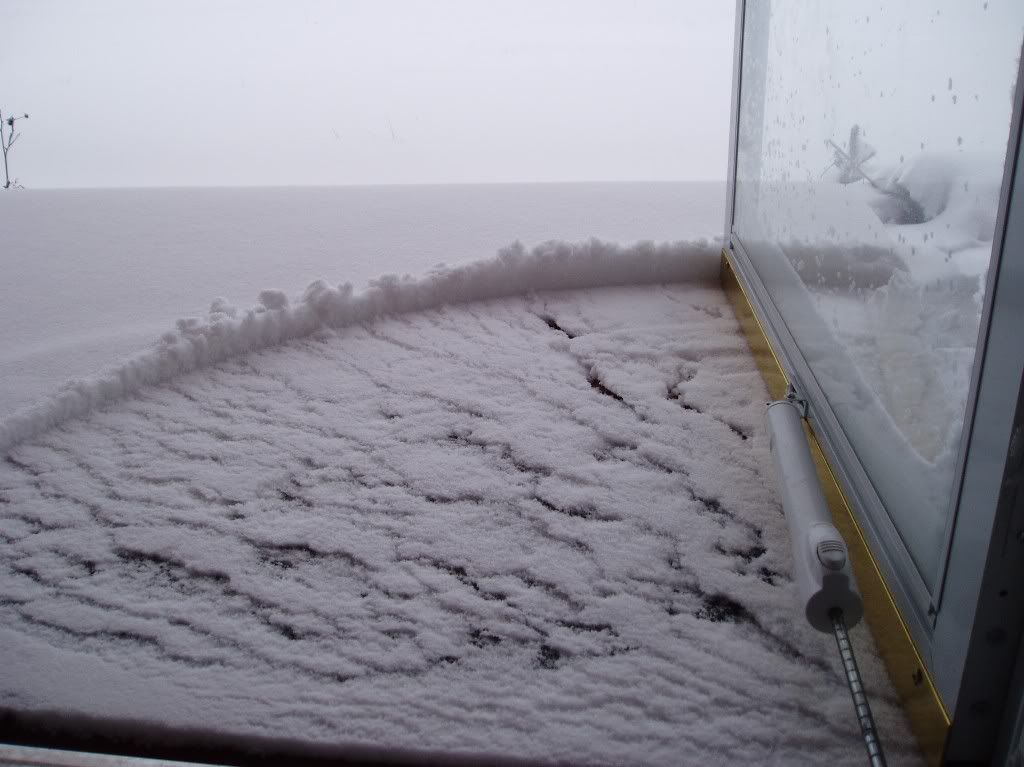 This is actually how much snow we have.
The kids playing in our backyard.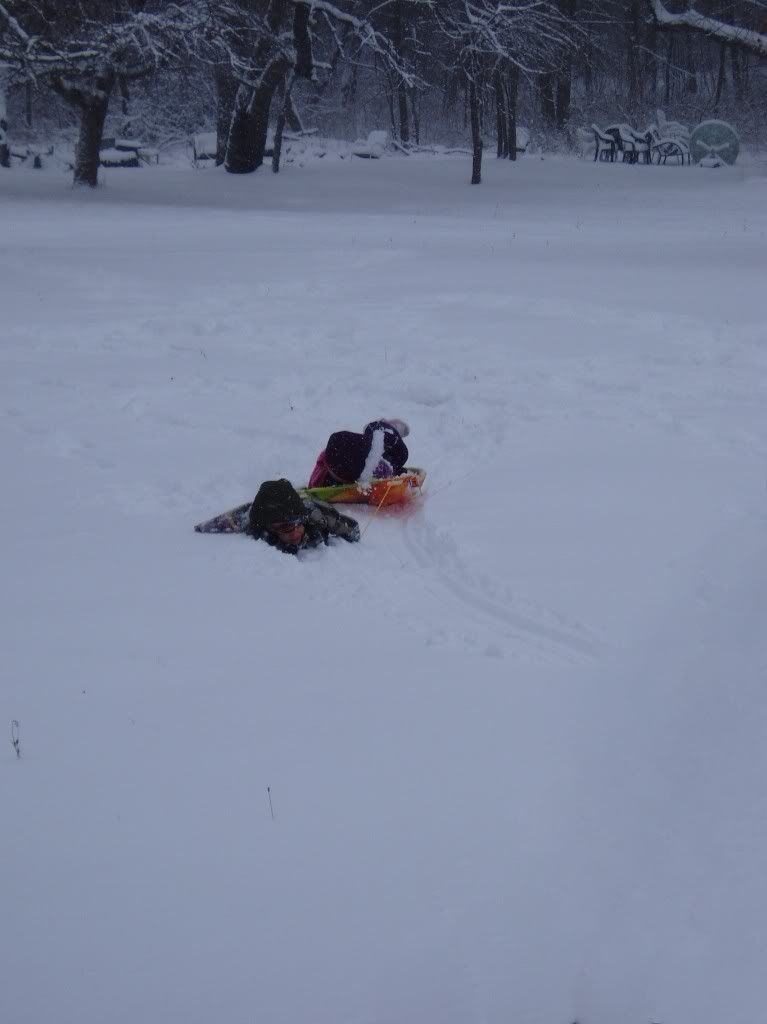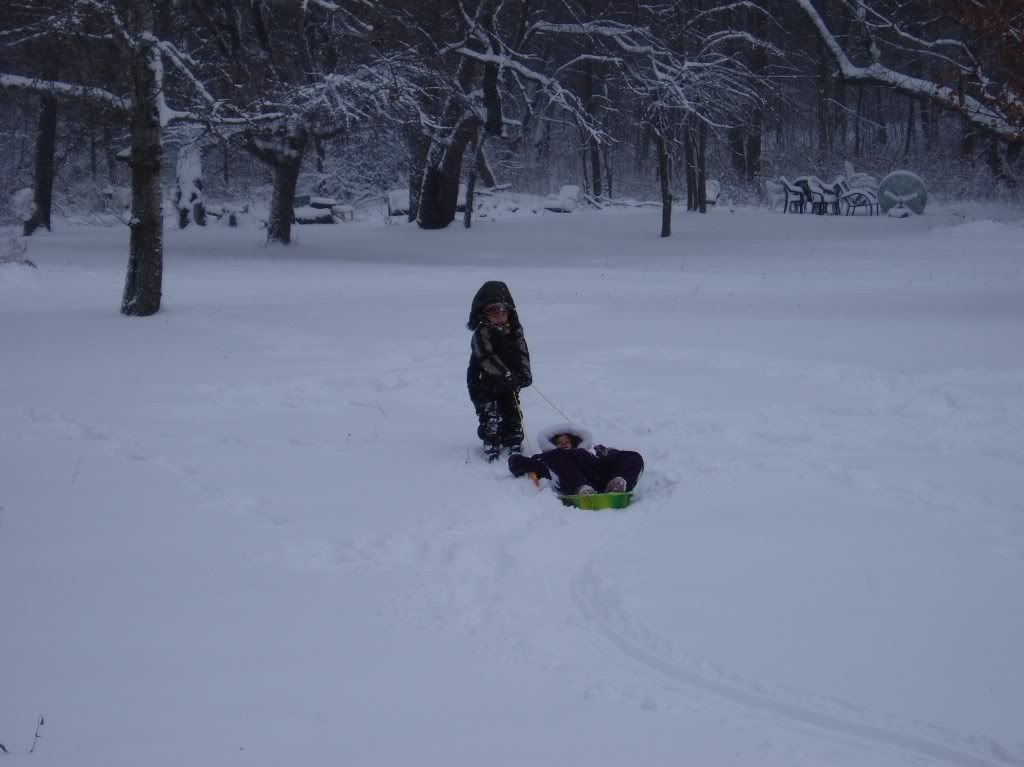 Long way to go!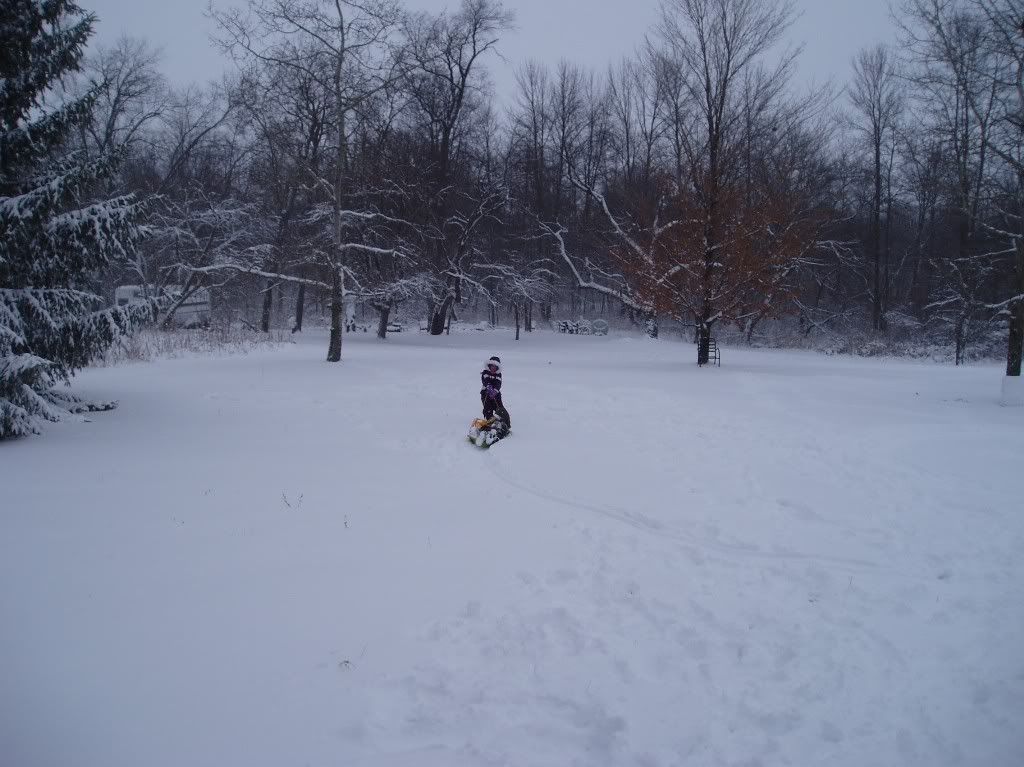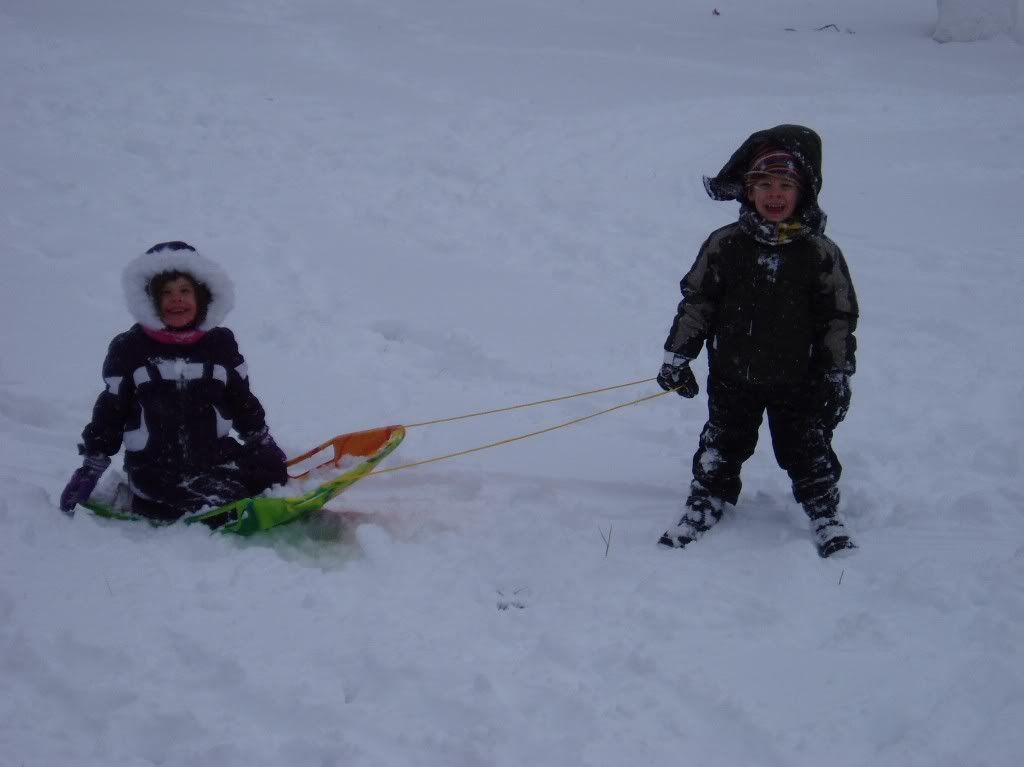 And what would a blizzard-y day be without hot chocolate and mom's homemade cookies?
Nine more days until Christmas... the kids are counting down... Maybe we'll have a white one after all!