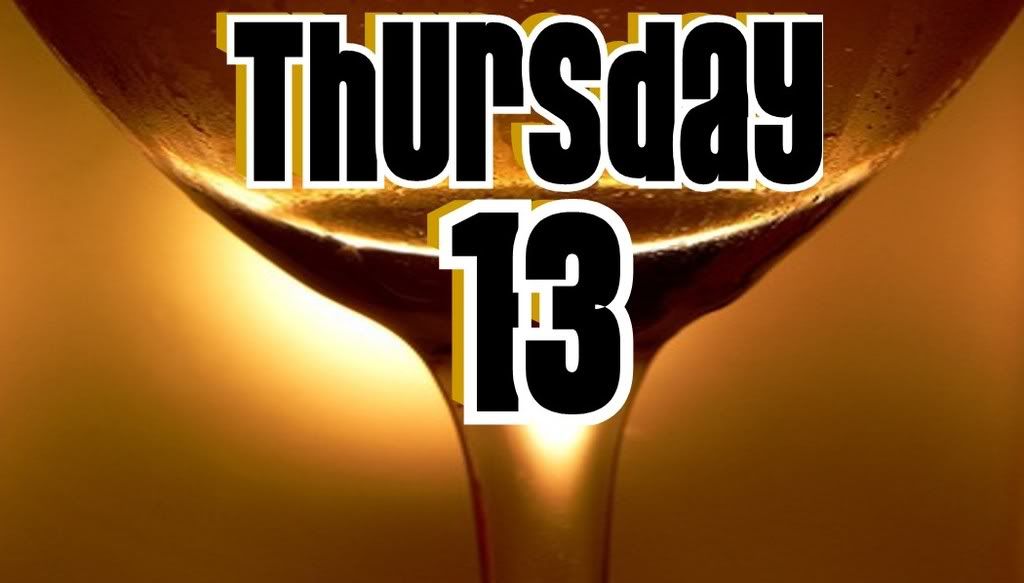 13 Unusual New Years Resolutions
1. Spend more time with other people's friends and families.
2. Give up assassinating fascist dictators for money.
3. Volunteer at a date-an-inmate fundraiser.
4. Give up playing "Tickle The Wild Polar Bear."
5. Learn how to fly airplanes into tall buildings.
6. Quit licking frogs at pet stores to see which ones are hallucinogenic before I buy them as kids' pets.
7. Cut up other people's credit cards.
8. Make time to stop and smell the armpits.
9. Stop going to random funerals just to get the collectible cards.
10. Have mercy on Peeps and stop exploding them in the microwave for stress relief.
11. Smoke only when on fire.
12. Get a gym membership for my gerbil.
13. Lose every other pound.
SEE MORE THURSDAY THIRTEENS HERE.
Thursday Thirteen Participants
Get the Thursday Thirteen code here
View More Thursday Thirteen Participants
Powered by... Mister Linky's Magical Widgets.